MGI, a subsidiary of BGI Group, announced it is expanding in the Middle East with a new office in Dubai to better serve partners and clients in the region. MGI's expansion in the region will include UAE, Qatar and Saudi Arabia, serving universities, hospitals, healthcare institutions and other customers and partners throughout the Middle East.
MGI produces genetic sequencing devices, equipment, consumables and reagents to support life science research, medicine and healthcare. Its proprietary technology enables a new era of medicine with powerful and highly accurate genetic sequencers and imaging systems for various applications and environments. MGI also produces automatic sample prep systems, applications and reagent kits, offering a total package for customers, including universities, research institutes and medical service providers. MGI, headquartered in Shenzhen, China, has more than 1,000 MGI sequencers installed in 16 countries.
MGI exhibited this week at MEDLAB, the region's No. 1 medical laboratory exhibition, at Dubai World Trade Centre, where the company showcased its genetic sequencers MGISEQ-2000 and MGISEQ-200, and introduced its newest model MGISEQ-T7, the highest throughput sequencer to date. MGI also demonstrated innovation in telemedicine with its MGIUS-R3, a robotic ultrasound system that lets doctors perform imaging remotely with real-time results to serve patients in remote areas and over long distances.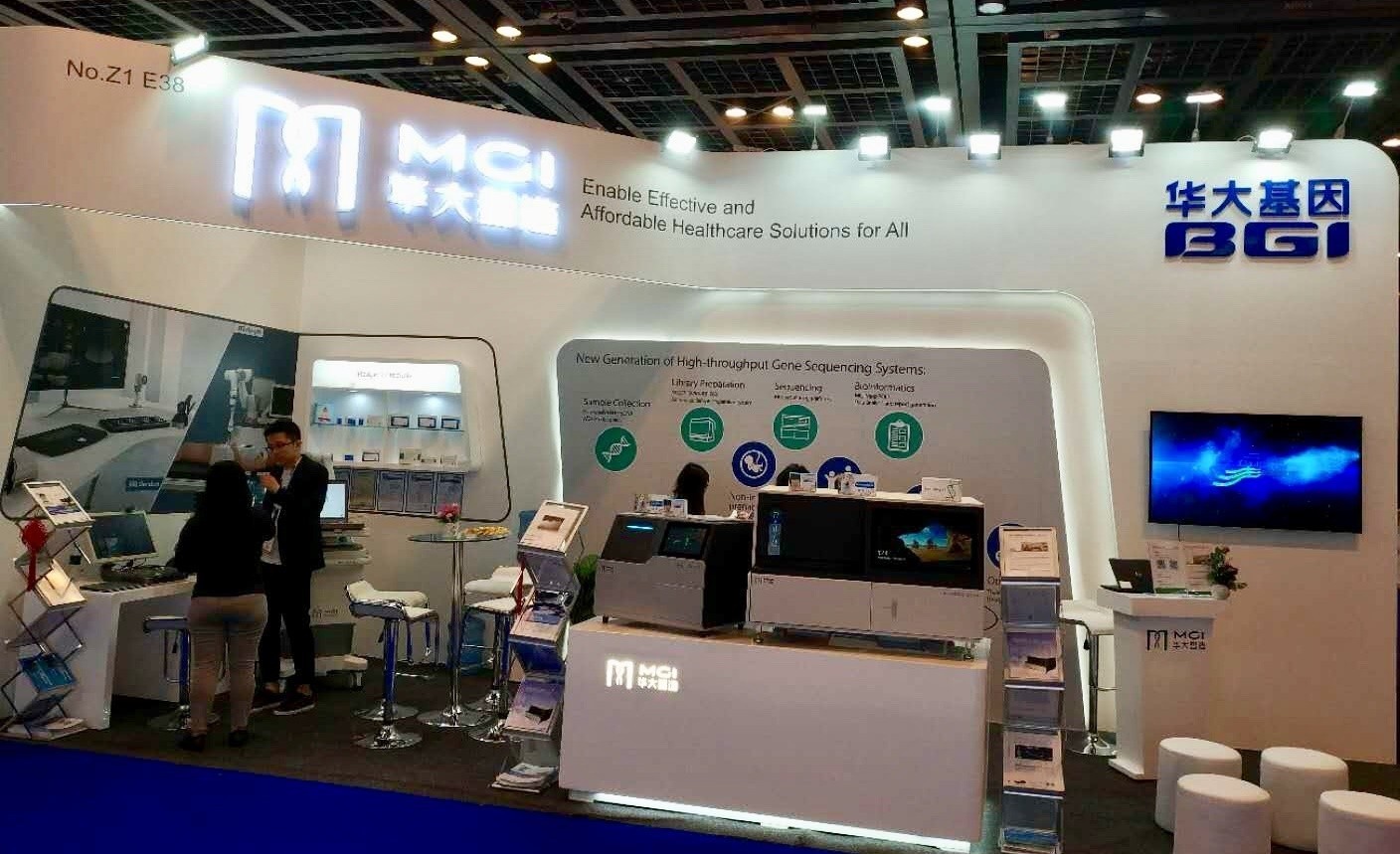 The MGISEQ-T7 improves the speed, throughput and flexibility of DNA sequencing by enabling simultaneous but independent operation of up to four flow cells in a single run. The platform can produce up to 6Tb of daily data, equivalent to up to 60 whole human genomes in a single day.
MGI's technology supports national population health projects with improved speed, efficiency and affordability. A 100,000-population-genome program that could take four to six years to complete in the past can now, using six MGISEQ-T7 sequencers, be completed in just one year at a lower cost.
"We are looking forward to serving the needs of customers in the Middle East with a local presence and a growing team dedicated to bringing our genomic technologies to the market," said Duncan Yu, president of MGI and executive vice president of BGI Group. "Our vision is to help people live better and healthier lives, and we are excited to work with many collaborators to advance health packages in the region."
MGI's presence will support deeper engagement in the region, including participating in major exhibitions, organizing seminars in various local institutions, and raising awareness about MGI's sequencing platform to support research and healthcare applications f or all types of customers and collaborators.
About MGI
MGI Tech Co., Ltd. (MGI), a subsidiary of BGI Group, is committed to enabling effective and affordable healthcare packages for all. Based on its proprietary technology, MGI produces sequencing devices, equipment, consumables and reagents to support life science research, medicine and healthcare. MGI's multi-omics platforms include genetic sequencing, mass spectrometry and medical imaging. Providing real-time, comprehensive, life-long packages, its mission is to develop and promote advanced life science tools for future healthcare.