ZHENGZHOU, CHINA, April 9, 2021-- The launching ceremony of MGI Robotic Ultrasound Vehicle was held in Zhengzhou, Henan. Duncan Yu, President of MGI, and Xie Zhenchao, Sales Director of Yutong Special Medical Vehicle, attended the ceremony.
Real-time Ultrasound Diagnosis +Artificial Intelligence (AI)
The platform including remote ultrasound robot, robotic arm and AI diagnosis software, can manage the sample collection and remote real-time diagnosis. MGI's proprietary Robotic Ultrasound Vehicle, composed of Examination Area, Information Input Area and Sample Collection Area, provides one-stop diagnostics solution without the need for a professional sonographer onboard.
The robotic ultrasound vehicle enables a medical doctor to conduct ultrasound diagnosis from the hospital for the patients that may be thousands of miles away. Its simulation-based design makes patient-doctor real-time communication possible through the interactive screens over 5G network.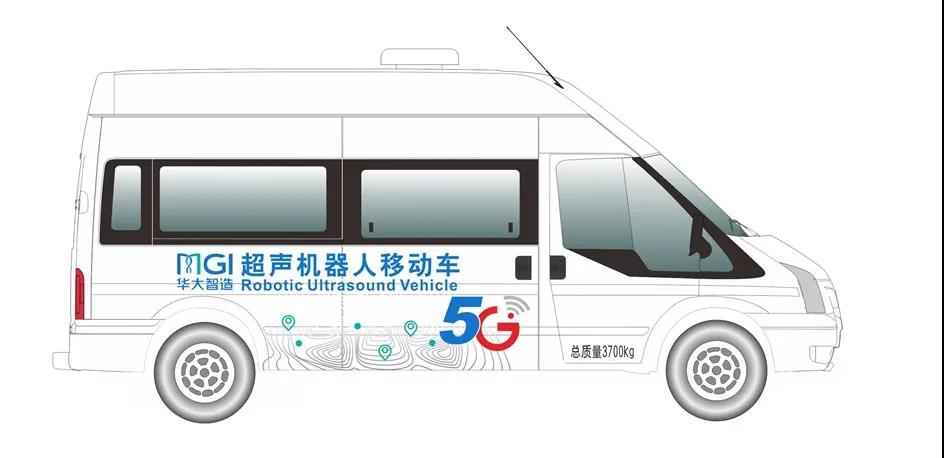 MGI Robotic Ultrasound Vehicle
Mobile Ultrasound Examination Service Station
The Vehicle provides a solution for the areas lacking medical resources or quality resources. The flexibility, mobility and easy-to-operation features overcome the common issues e.g., distance and availability making the real-time ultrasound diagnostics accessible to more people in need.
Rural Area Applications
The Vehicle helps to solve the shortage of medical resources in rural area and provide more high-quality services to patients, especially for those areas with scarce medical resources.
Physical Examination
The Vehicle can offer an easy check-up solution for citizens. They don't need to get out the house to receive quality physical examinations in the comfort of their homes.
Pre-hospital Diagnostics
In addition, it can provide pre-hospital diagnosis before patients to check in a hospital. The ultrasound robot is equipped with multiple sensitive ultrasound probes on the robotic arm, which can be operated by a doctor through a control system to conduct remote ultrasound examination and guidance for emergency rescues and pre-hospital assessment in remote areas.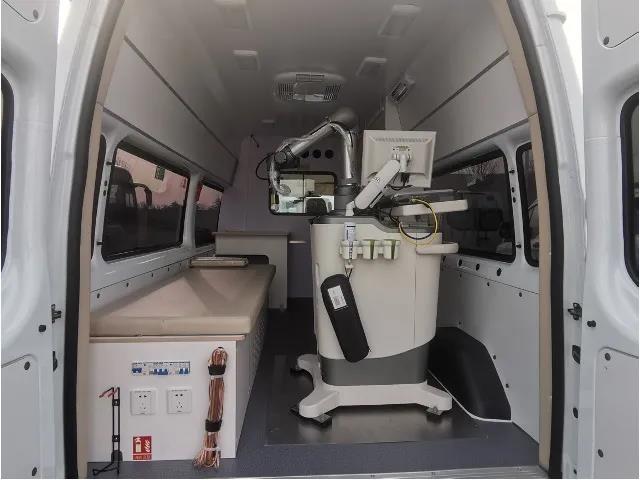 MGI's 5G-powered Robotic Ultrasound Vehicle
With high mobility and flexibility, the vehicle can be deployed to aid resource-constrained areas.
In the foreseeable future the system will integrate automated ultrasound scanning technology to improve the accuracy of ultrasonic diagnostics and potentially save the doctors' time so that they can spend more time on difficult disease diagnosis.