Recently, MGI and Annoroad formally announced their strategic cooperation on the development of domestic sequencing platform applications. According to the cooperation, Annoroad will join hands with MGI to develop sequencing applications based on DNBSEQ-T7 ultra-high throughput sequencing platform and promote the R&D and commercialization in life sciences.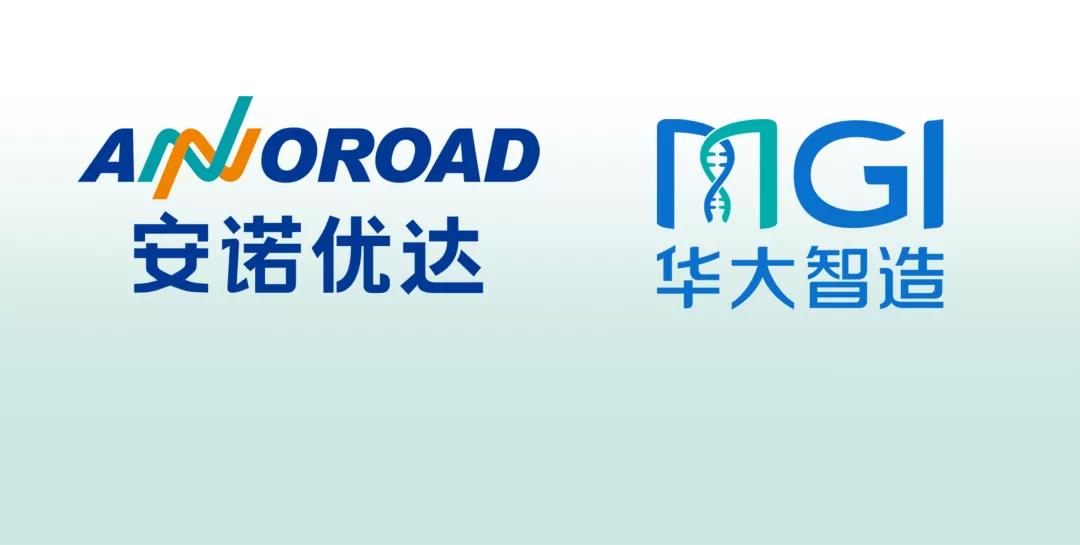 As a leading player in the high-throughput sequencing industry, Annoroad has accumulated extensive experience in scientific research service projects and provide high-quality application services for life science research. Powered by DNBSEQ-T7, Annoroad has become one of the most comprehensive service providers of sequencing platforms in China.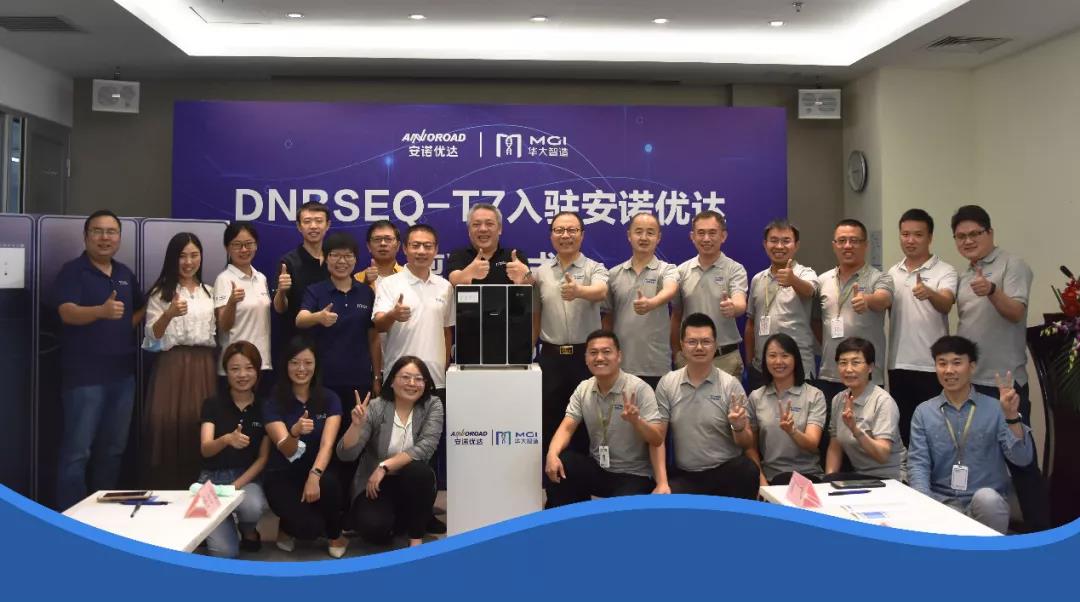 MGI's DNBSEQ-T7 is officially installed in Annoroad
Based on the rapid, flexible and ultra-high throughput technical advantages of DNBSEQ-T7, Annoroad has developed multiple scientific libraries applicable to the DNBSEQ platform. The products currently available include single-cell sequencing, animal and plant genome sequencing, human genome sequencing, exome sequencing, transcriptome sequencing, metagenomic sequencing, HI-C sequencing, and linear library cyclo-sequencing.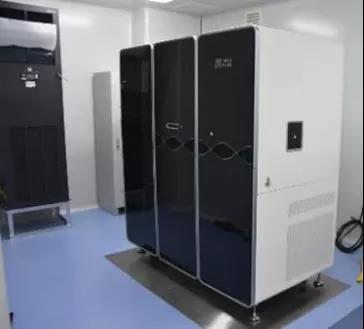 MGI's DNBSEQ-T7 is operating in Annoroad's lab
Combined with DNBSEQ-T7's capabilities in sequencing, data delivery and biological information analysis, Annoroad will help improve its three-cloud service platform of integrated sequencing, storage and analysis, intelligent exclusive channel delivery and automation of personalized service standard. Powered by DNBSEQ-T7, Annoroad will provide more sequencing services for life science research.
As the highest throughput sequencer to date, DNBSEQ-T7 can generate 6Tb of data per day, and it can be widely used in whole genome sequencing, ultra-deep exome sequencing, epigenome sequencing, transcriptome sequencing and tumor panel sequencing projects. DNBSEQ-T7 has helped Annoroad achieve world-class performance in terms of data output, quality, and separation efficiency in the first few applications.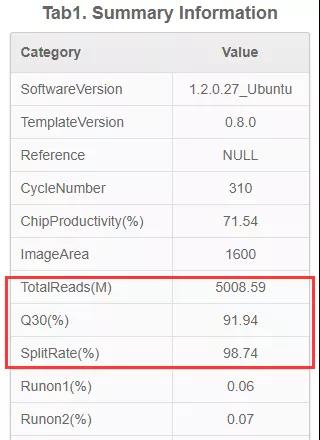 Report of DNBSEQ-T7 in Annoroad (Excerpt)
At the signing ceremony, Xueguang Sun, CTO of Annoroad, said, "DNBSEQ-T7 sequencing platform is a leap forward and we are pleased to introduce DNBSEQ-T7 platform. The excellent performance shows that it can be applied in the scientific research in both human samples and other species. Annoroad will team up with MGI to develop more applications based on DNBSEQ platforms and continue to expand the scientific research products to provide more high-quality solutions for customers."
Mr. Xiao Fang, General Manager of MGI China Region, said "We thank all our domestic partners for their recognition of DNBSEQ-T7, and we look forward to working together with Annoroad to deliver more high-quality products in life sciences."
About Annoroad
Founded in 2012, Annoroad is a well-known enterprise in Chinese genomic industry, a leading NIPT service provider in China, and a top-ranking medical genome center in Asia, focusing on the industrial application of next generation genomic technology in human health and medicine, and life science research.