MGI's engineer, LV Shuai, also an expectant father, works so hard and hardly has time to take care of his wife in the third trimester of her pregnancy. After receiving the assignment to support the Shijiazhuang outbreak control LV Shuai leaves for Shijiazhuang as soon as possible.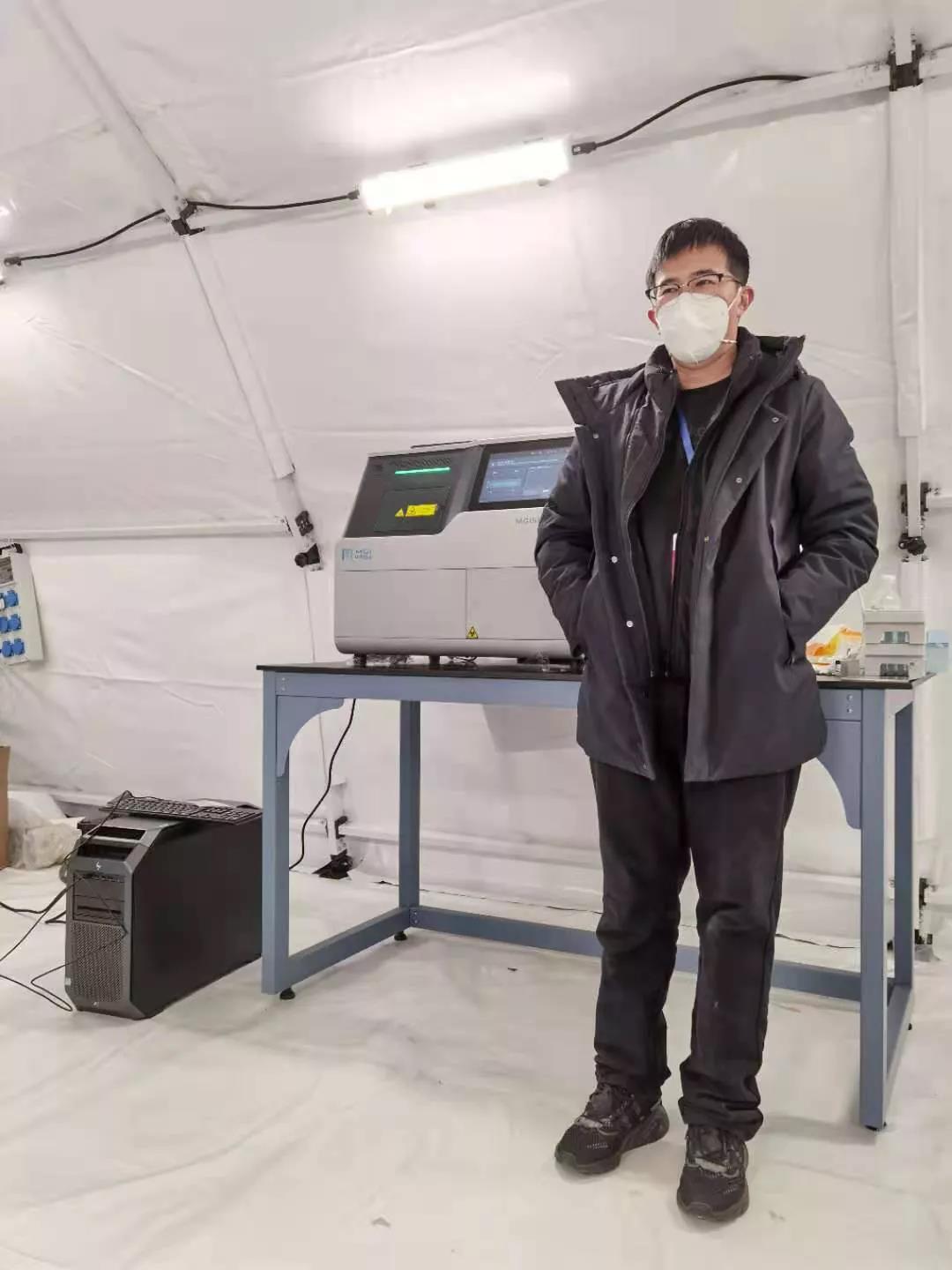 The laboratory is built up in 10 hours and starts operation in 21 hours with a daily testing capacity up to 1 million samples. (10 samples mixed in 1 tube) Moreover, in order to ensure high-throughput and accurate testing, Shijiazhuang Huo-Yan lab is equipped with the most powerful platforms. With the efforts of nearly 100 MGI engineers like LV Shuai, the "Huo-Yan" laboratory in Shijiazhuang has once again set a new standard of "China speed" for the outbreak control.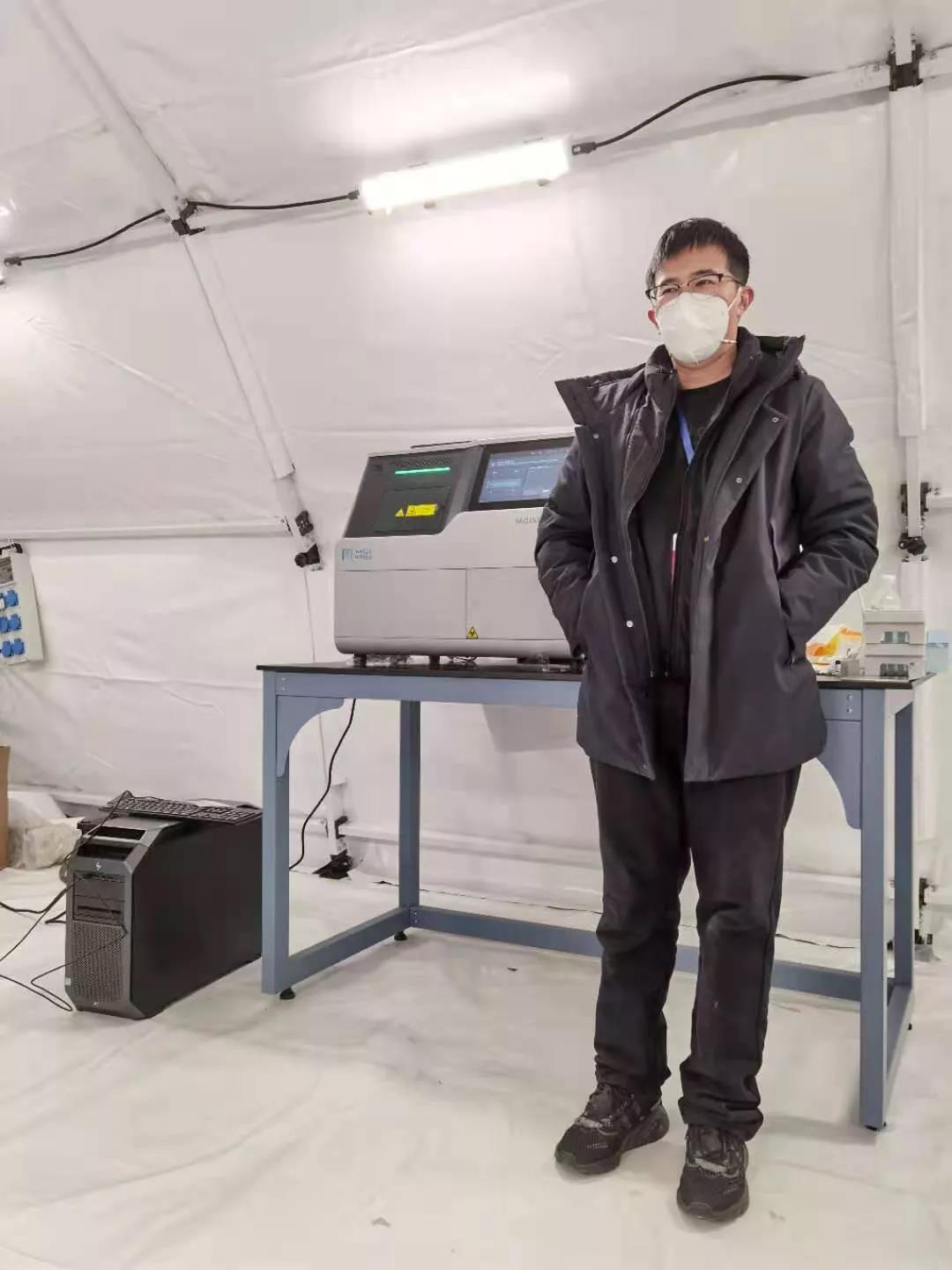 Xie Yuxiong, after-sales service manager of MGI North China
MGI First Introduces its High-throughput Automated Nucleic Acid Extractor
From Wuhan to Beijing and then to Qingdao, the innovative technology keeps driving the upgrade of the "Huo-Yan" lab.
"MGISTP-7000 can automatically complete barcode scanning, information verification, tube uncapping, liquid transfer and tube recapping, thus reducing the workload and infection risk for the lab technicians. The system can transfer 192 samples from airtight sample tubes or plain tubes to 96-well microplates in 40 minutes." Said Xie Yuxiong.
"MGISP-NE384 can automatically complete the nucleic acid extraction and purification and process up to 10,000 samples per day, contributing to the rapid scaling up of Covid-19 testing in Shijiahzuang." "this is the first time that the high-throughput automated nucleic acid extractor, MGISP-NE384, is used on the COVID-19 front line. Together with the MGISTP-7000 and MGI ZLIMS sample management system, it can optimize the automation and real-time monitoring of the whole process and maximizes efficiency.
"MGI's advanced equipment and system provides solid scientific and technological support for the large-scale population screening." said Du Yutao, Chief executive of Hebei Huo-Yan lab. "In the next step, we will consider applying the whole system, platforms and technologies of the National Lab to the testing of new coronavirus, as well as to the prevention and control of birth defects, and precise tumor treatment, so as to give it full play in providing better medical serves for people."
Hundreds of engineers work 15 hours a day to keep the equipment running
During the pandemic in 2020, hundreds of well-trained engineers quickly respond to the global COVID-19 outbreaks wherever needed, playing a significant role in ensuring the smooth operation of our front-line systems and equipment.
"I've busy been with work since she was pregnant, and I've had little time to take care of her when I got home." Speaking of his wife who is due to give birth, LV Shuai is full of apologies. On the morning of the 8th, he is still training new engineers in the workplace. At noon, he receives the assignment and goes home to pack up and arrives in Shijiazhuang in the afternoon.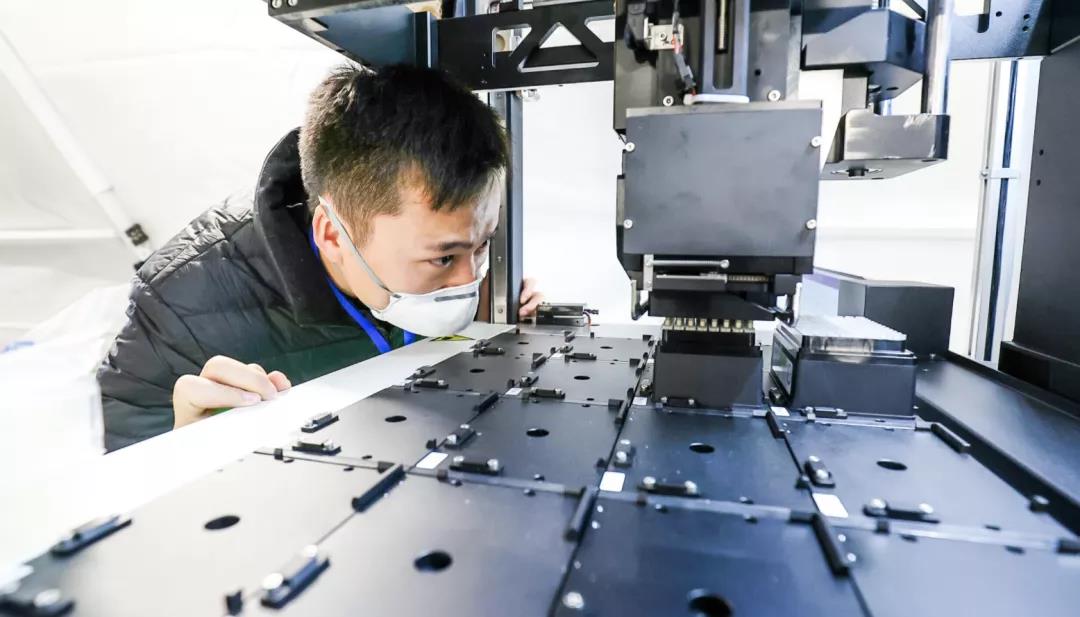 LV Shua is checking the machine
Working more than 15 hours a day, LV Shuai doesn't even have a chance to let his wife know that he's arrived safely, and immediately plunges into work. "I hardly check my phone at work, and I need to seize every minute to get some sleep after work. I only sent a WeChat message to my wife." Lu Shuai and his colleagues work two shifts every day, each 12 hours, but almost all of them would work overtime to make sure to get work done. And only after finishing the routine check of the machine between shifts they can breathe a little.
As a trainer, another important part of his trip to Shijiazhuang is to provide training for new engineers. LV Shuai believes that "real practice" is the best training. There are many new team members who are ready to support the Shijiazhuang outbreak.
Among them, Xia Wenjie is, another expectant father, whose wife is due to give birth in one month. "This is my first time to be engaged in such an important project after I joined MGI at the end of December 2020." He also admits that he was worried at the very beginning. As his wife is about to give birth, and he cannot take care of her. If this is not finished in time, he may miss the important moment of the birth of his baby.
"But after arriving at Shijiazhuang, Xia Wenjie is soon immersed in the team work withhis colleagues: "everyone is so devoted to their work. As a young man, I feel the responsibility to more work. In the meantime, I wouln'd not want to miss this valuable opportunity to get better understanding of my work. Everyone is well-prepare for an another "battle" against the outbreak."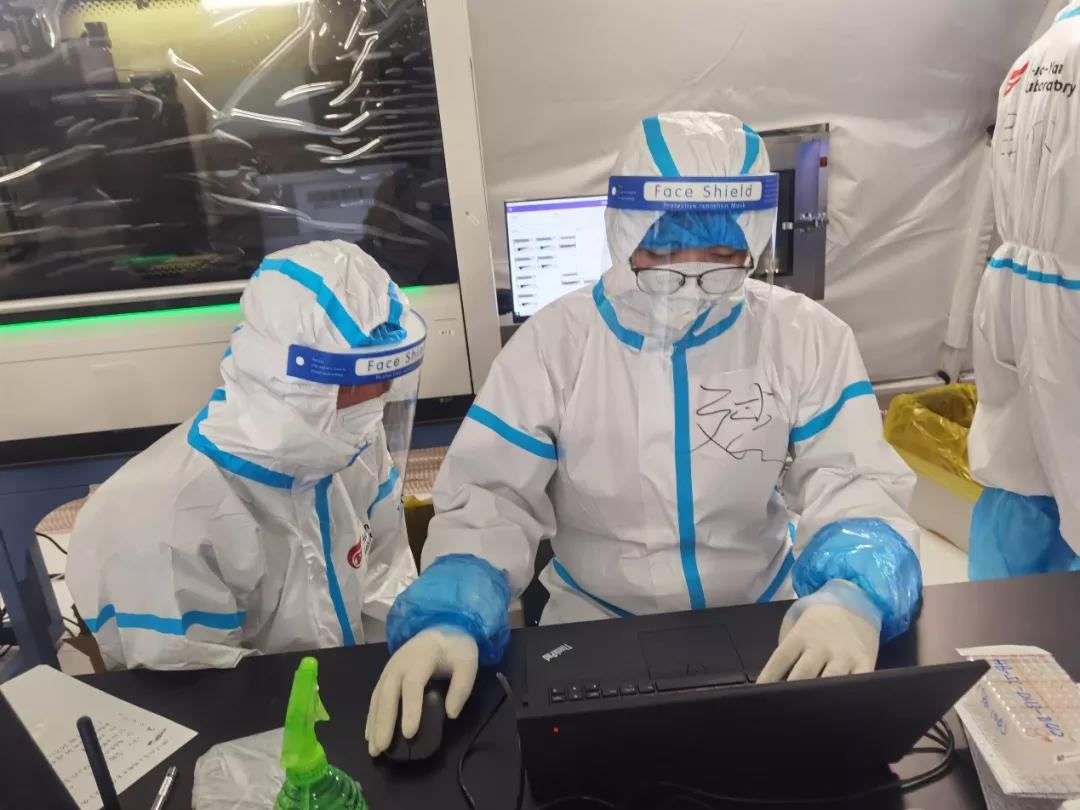 Xia Wenjie has only joined the MGI family for less than one month
Among the support team, there are many new team members making tremendous efforts to support the Shijiazhuang outbreak.
Zhu Junkun was a fresh graduate who he joined MGI in June last year. After three months training, he has supported the outbreaks in Qingdao and Chengdu. "Before I joined MGI, I never had the experience of being so involved in the fight against COVID-19." "As a MGIer, I deeply relate to the bravery and selflessness of our COVID-19 'war heroes'." Said Zhu Junkun.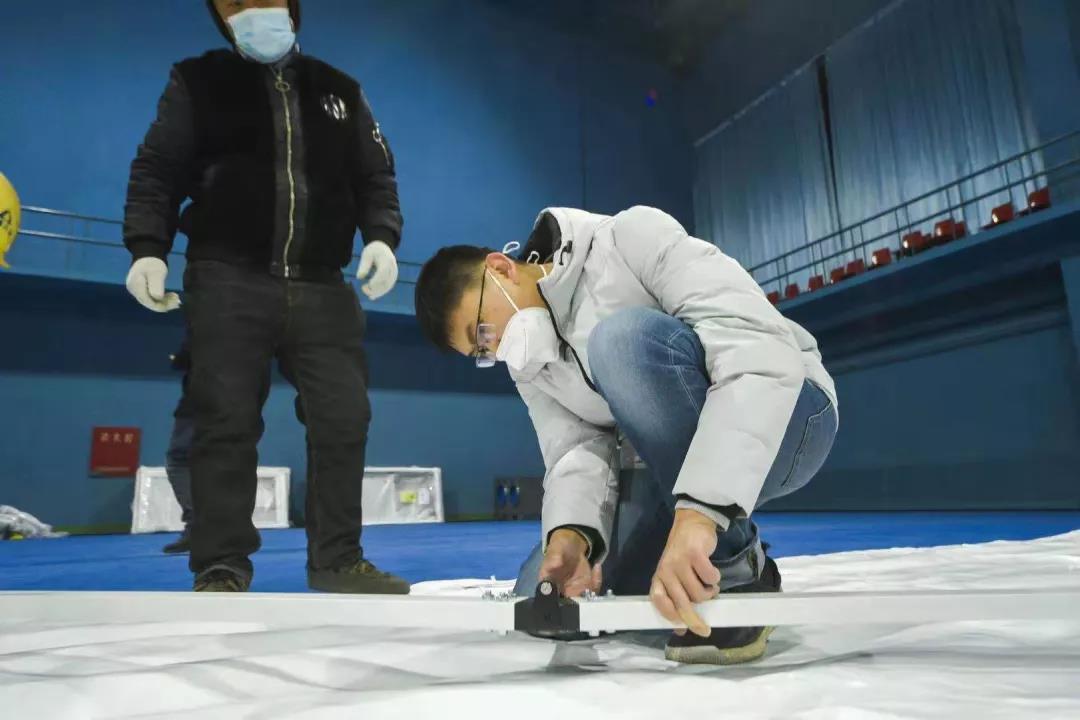 Zhu Junyi installs the first MGI Fast Setup Modular Negative Pressure Lab in response to the Shijiazhuang outbreak
Our MGI engineers are always ready to march to the front line to support the fight against the COVID-19 pandemic.