On January 26, 2020, the National Medical Products Administration approved the new detection products of four enterprises in the fight against the 2019 novel coronavirus (2019-nCoV), including MGI's ultra-high-throughput sequencer DNBSEQ-T7, which received certification as a Class III Medical Device.
DNBSEQ-G400 helps trace new coronavirus
In June 2018, DNBSEQ-G400 [1] sequencer made by MGI was approved by the National Medical Products Administration, and has been widely used in clinical disease genetic testing. DNBSEQ-G400 is a comprehensive and flexible sequencing platform, which can flexibly support many different sequencing modes and complete the sequencing process very rapidly. In December 2019, BGI-Wuhan also became one of the earliest institutions to detect the new coronavirus in patients, providing an important basis for the subsequent assembly of viral genome sequences and the development of rapid detection kits.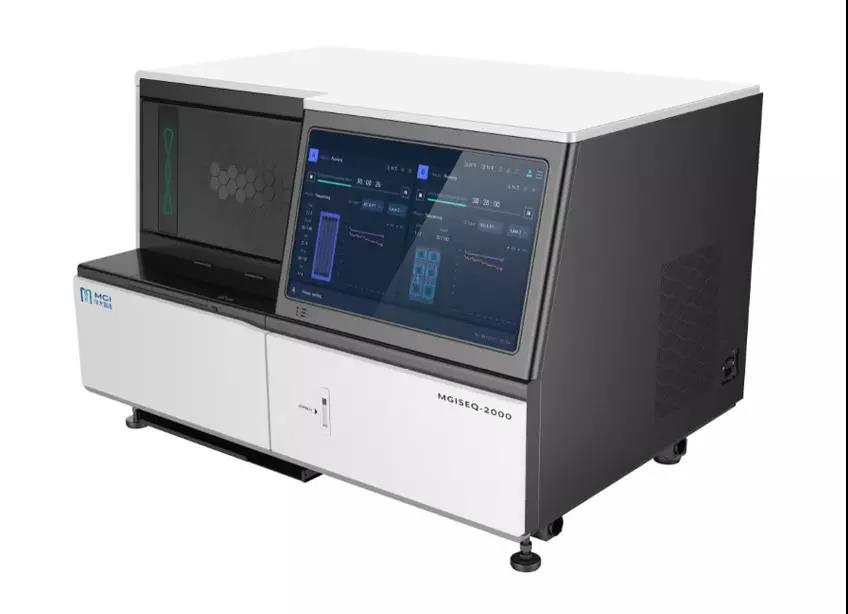 Ultra-high throughput DNBSEQ-T7 helps deal with epidemic
Gene sequencing is the most accurate and reliable way to identify the virus, and it is also the only way to dynamically track the mutation of the virus. The DNBSEQ-T7 sequencing system is accurate, fast, and ultra-high-throughput and has played a key role in the detection of 2019-nCoV because of its efficient and accurate sequencing capabilities. It also provides an effective basis for the subsequent development of sensitive and specific RT-PCR kits.
Previously, DNBSEQ-T7 obtained CE-IVD certification and has been put into use in the scientific research market in stages. This time, DNBSEQ-T7 obtained the national Class III Medical Device license through emergency approval to effectively support future epidemic prevention and control. With the development of the current epidemic, the number of new coronavirus samples to be diagnosed has increased sharply. The DNBSEQ-T7 sequencer currently has the world's highest daily output, which is vital to quickly detect and obtain the complete sequence information of the virus genome.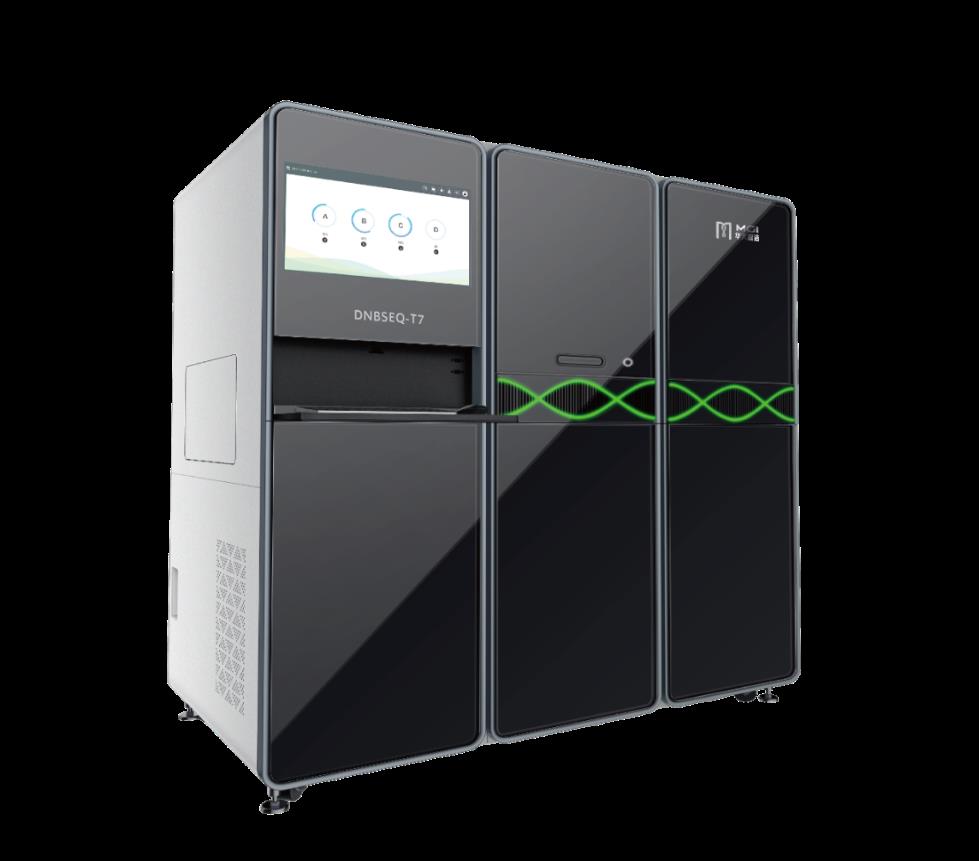 DNBSEQ-T7 supports to tackle epidemic
From the perspective of performance, DNBSEQ-T7 can complete the entire PMseq® new coronavirus detection process (from sample extraction to result reporting) within 20 hours. The sample detection throughput is 50-200 per run, and with each sample more than 100M data is produced to ensure high-accuracy detection results. Detection based on metagenomic sequencing can monitor possible mutations of the virus, provide support for in-depth study of the pathogenic mechanism and spread of the virus, and provide better guidance for subsequent prevention and control and vaccine development.
The DNBSEQ-T7 platform, combined with a bioinformatics analysis system to achieve parallel detection of multiple or secondary infection pathogens, is providing more complete information about the pathogens of infections, enabling faster and more comprehensive detection of the cause of a patient's disease. Equipped with MGI's automated sample preparation system, it can further improve the detection efficiency of the submitted samples.
At present, MGI has deployed two DNBSEQ-T7s to Wuhan for emergency detection of pathogens. Under the coordination of the national center for disease control and prevention and the Hubei provincial center for disease control and prevention, DNBSEQ-T7 has completed hundreds of sample tests in Wuhan to assist in 2019-nCoV prevention and control and virus mutation tracking.
Multiple sequencers providing detection tools for the detection of new coronavirus virus
In order to respond to the epidemic prevention and control, MGI is also actively working closely with the CDC in various locations, and using the comprehensive sequencing system DNBSEQ-G400 and MGISEQ-200 to quickly perform metagenomic sequencing analysis on suspected patients in those locations. The features of stability and flexible throughput provide powerful platform support for scientific clinical prevention and control of the new coronavirus epidemic in many places. During the outbreak, logistics, transportation and technical support provide uninterrupted services to ensure the smooth implementation of testing and produce high-quality sequencing data in the shortest time.
The epidemic situation requires joint efforts from multiple parties. As a new force in the research, development and production of life science equipment, MGI will provide full support for disease prevention and control, including scientific research and clinical testing. MGI will continue to provide sequencing equipment and reagents to help detect, control and overcome the epidemic.
[1]Remark: DNBSEQ-G400 remains its original product name as MGISEQ-2000 in China and some other overseas countries.