SINGAPORE, 7 June 2022 – MiRXES, a Singapore-headquartered biotechnology company, whose mission is to save and improve lives through early, actionable, and personalized diagnoses, announced today that it has formed a strategic partnership with MGI, a leading developer of high-throughput sequencing, to accelerate spatio-temporal transcriptomics and multi-omics research in human development and diseases.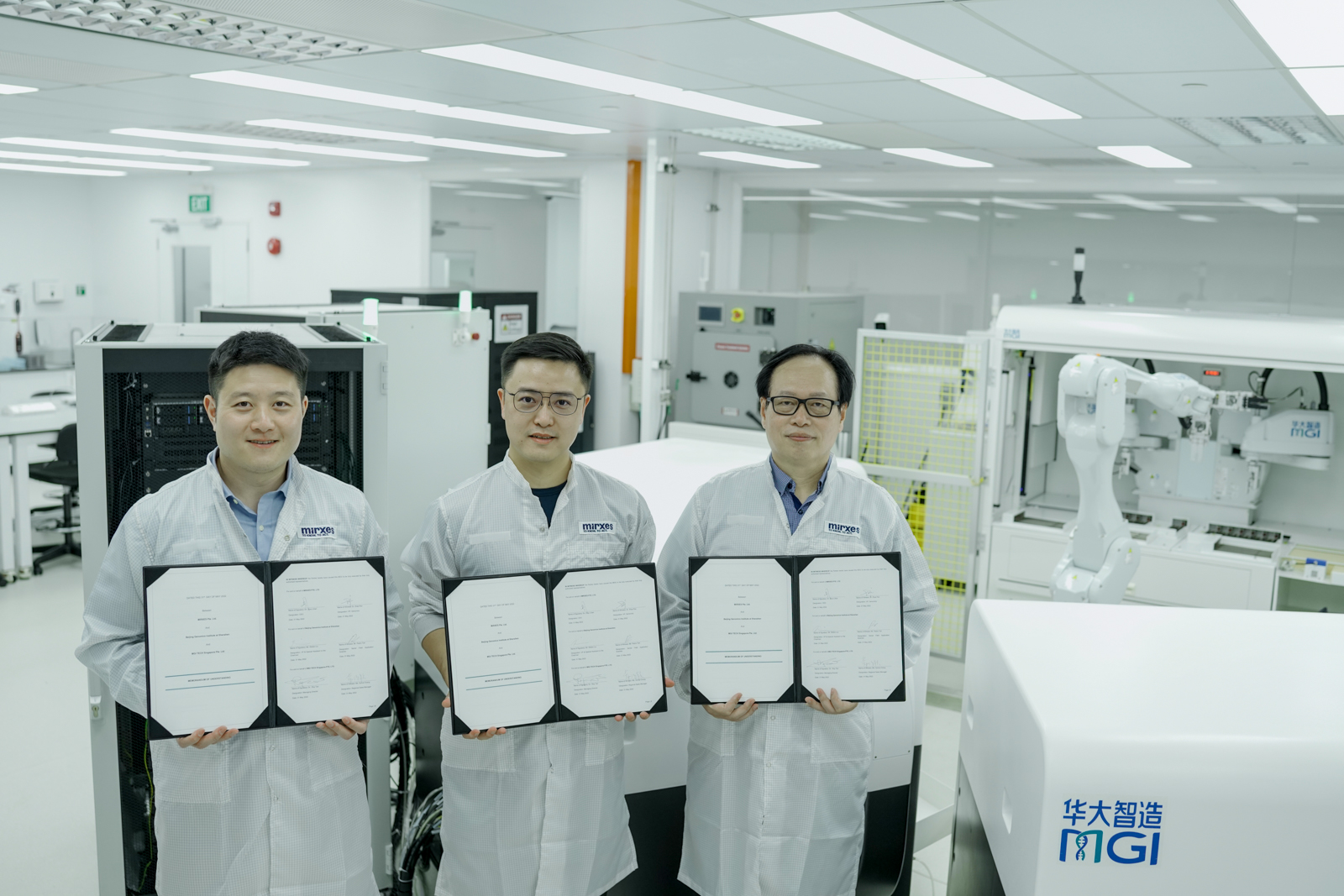 The collaboration will combine the end-to-end RNA translational research and region-leading molecular diagnostics development capabilities at MiRXES, with the transformational Stereo-seq technology from BGI-Research, and MGI's leading DNBSEQ-T10×4RS* sequencing system, to build an ultra-high-throughput, high-resolution spatial genomics pipeline in Singapore. The platform will be housed at MiRXES's purpose-built multi-omics laboratory at Singapore's Biopolis and will be the first facility of its kind in the Asia-Pacific Region, outside of China. The platform will enable the trio to forge collaborations with academic and clinical institutions globally and give researchers in the region access to cutting-edge capabilities to generate novel biological insights into complex diseases such as cancer and allow for discovery of new biomarkers and pathways for targeted drug development.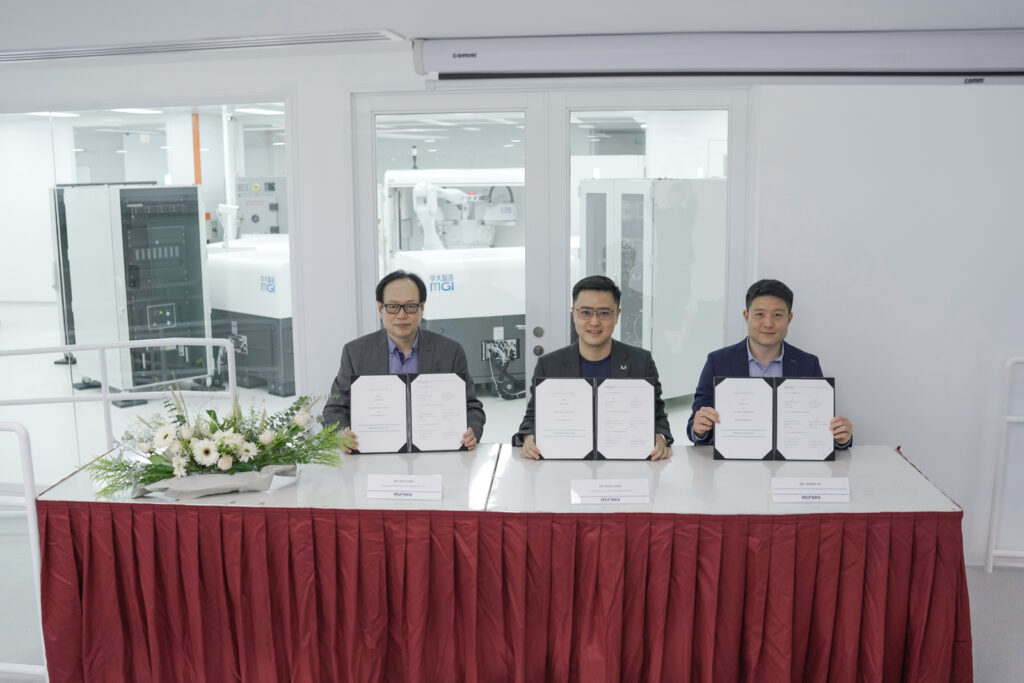 "Spatial multi-omics is one of the hottest and most exciting fields in biological and clinical research right now. This is a natural and necessary extension of MiRXES's current clinical biomarker research, as we seek to understand the origin and spatial-temporal dynamics of the novel disease biomarkers discovered through cross-sectional population cohorts." said Dr. Lihan Zhou, Co-founder and CEO of MiRXES.
"I am truly excited with this strategic and long-term partnership with BGI-Research and MGI, a key enabler to strengthen multi-omics research capabilities and open up new horizons for discovery of biomarkers for disease early detection and precision medicine, both at MiRXES and to serve Singapore and the regional biomedical research ecosystem. The global leading, ultra-high throughput sequencing capability of MGI's DNBSEQ-T10×4RS* system, is key to empowering high resolution multi-omics research with unparalleled cost-effectiveness. To strengthen our internal scientific capabilities, MiRXES has welcomed Dr Holger Heyn, a spatial transcriptomics expert, from the Spanish National Centre for Genomic Analysis or CNAG, to our Scientific Advisory Board last year, as we embarked on the spatial multi-omics journey."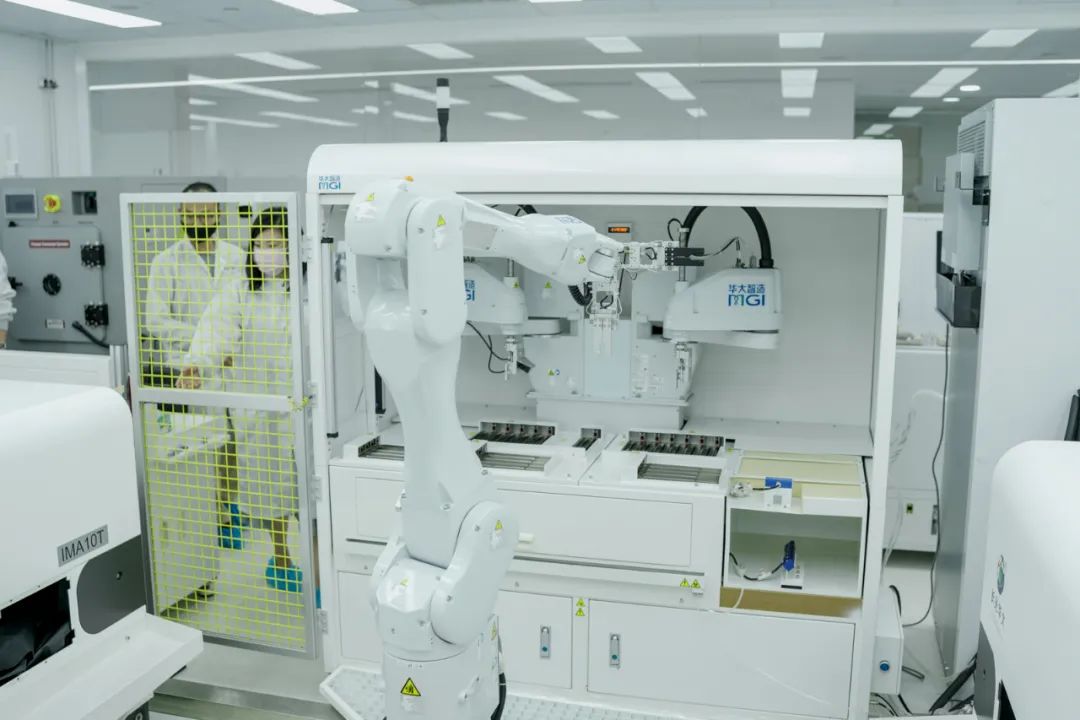 "MGI is proud to work with MiRXES to build and commercialize this pioneering end-to-end platform in Singapore, a scientific hub in ethnically-diverse Southeast Asia which is such a fertile ground for genomics research," said Dr. Roy Tan, General Manager of MGI APAC. "The DNBSEQ-T10×4RS* system at the MiRXES' new purpose-built multi-omics laboratory will break new ground in terms of sequencing throughput and in lowering costs for researchers, thus accelerating not only spatial multi-omics research but also epi-genomics and single cell genomics research to advance preventive and precision healthcare."
*Unless otherwise informed, StandardMPS and CoolMPS sequencing reagents, and sequencers for use with such reagents are not available in Germany, USA, Spain, UK, Hong Kong, Sweden, Belgium, Italy, Finland, Czech Republic, Switzerland, Portugal, Austria and Romania.
About MiRXES
Founded in 2014 as a spin off from SingaporeSingapore's Agency for Science, Technology, and Research (A* MiRXES is a leading developer of RNA powered tests for early disease detection, with strong pipelines in multiple cancer types, as well as in cardiovascular, metabolic and infectious diseases. MiRXES is headquartered in Singapore, with operations in the United States China, and Japan, and commercial activities in over 45 countries globally. In 2019, MiRXES launched GASTROClear, the worldworld's first microRNA blood test for early detection of gastric canc er. The MiRXES multi cancer multi omics early detection pipeline includes screening tests for lung, colorecta l, liver, breast, pancreatic and ovarian cancers. For more information, visit www.mirxes.com