SAN FRANCISCO, CA,January 13, 2020 – MGI, one of the world's leading manufacturers of DNA sequencing instruments, today launched its One Million Genomes Total Solution, a full-process software and hardware solution for one million genome projects. The integrated system will promote standardization and effectively solve the pain points in the industry and accelerate the arrival of the "genome for all" era, said Dr. Yongwei Zhang, BGI Group Vice President, speaking at the BUTTON Healthcare Cross-Border Partnering Summit -- From Globe to Asia@JPM in San Francisco, taking place during the 38th Annual JP Morgan Healthcare Conference.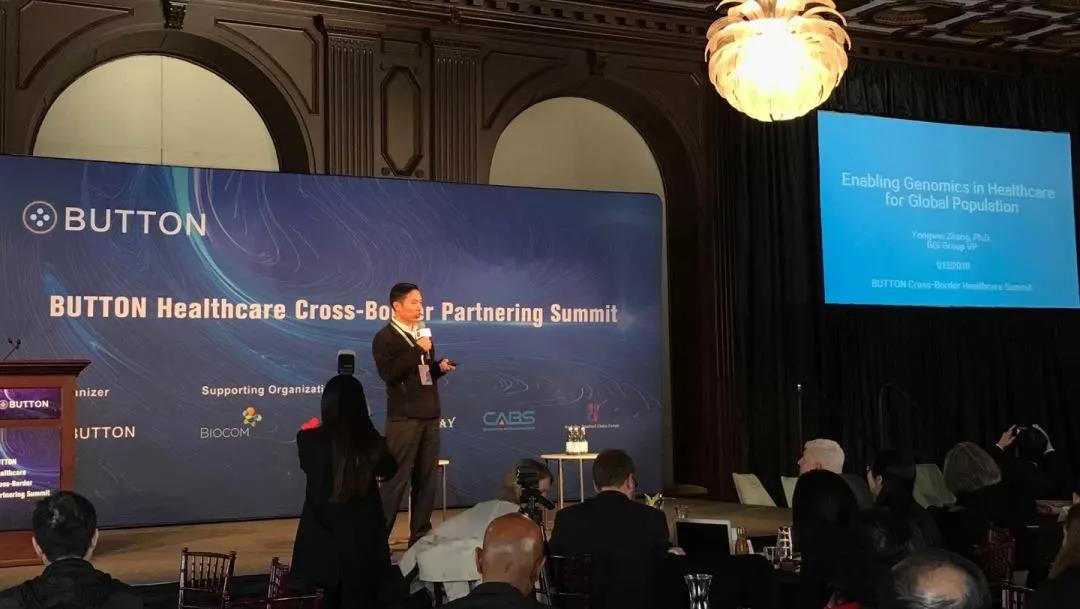 With the rapid development of genomics-based precision medicine, million-level population genome programs have enabled breakthroughs in clinical applications such as cancer and rare diseases. The massive amount of data generated poses challenges to matching software and hardware equipment, data security, and project management.
MGI's mega-genome overall solution addresses industry challenges and needs, relying on its unique DNBSEQ™ sequencing technology and stLFR long fragment library construction technology. The comprehensive information management system achieves standardized and high-quality operation of the entire process from sample processing to report. The hardware solution includes an automated sample pre-processing system, a fully automated library preparation system, a sequencer with daily throughput up to Tb level, and a data processing platform that can process exabyte (EB) level data each year.
Fully automated and efficient operation, Tb-level sequencer
The automated sample processing system released by MGI includes two main parts: a whole blood pretreatment system and a fully automated library preparation system. The pretreatment system achieves automated sample replacement without manual intervention, with an annual output up to 600,000 samples. The fully automated library preparation system, the world's first ultra-high-throughput system, can meet production scale-sequencing requirements. It can operate 24 hours a day, without manual intervention, with an annual output up to 500,000 samples.
In terms of the sequencing hardware, MGI's ultra-high-throughput sequencer DNBSEQ-T7, which has demonstrated stable and sound performance in data output and quality, can sequence 600,000 to 800,000 samples per year, providing the core equipment support for millions of genome projects.
Full cycle information management, one-stop solution to data problems
Another highlight of MGI's One Million Genomes Total Solution is its one-stop data processing platform, which combines high performance, automation, low cost, and security. It fully reflects the fusion of "IT + BT" and empowers the life science and technology ecosystem. This solution includes EB-level capacity expansion, and data governance, computing and storage capabilities. It can complete the analysis of 100,000 to 1 million samples per year. In addition, this solution integrates the laboratory management system to provide an end-to-end solution that is easy to implement and deploy. It can be traced and queried throughout the process to resolve problems. Blockchain technology is utilized to provide maximum protection for data security and privacy. From a cost perspective, the solution uses storage tiering to optimize data management, and maximizes the use of storage and computing resources based on genetic data and algorithm characteristics.