Mr. Taniguchi is the lead of the Oral Microbiome Center of Taniguchi Dental Clinics. He currently operates three centers - Oral Microbiomes Center, Taniguchi Dental Clinic, and Genome Lead, a sequencing service provider based in the Kagawa prefecture, Japan.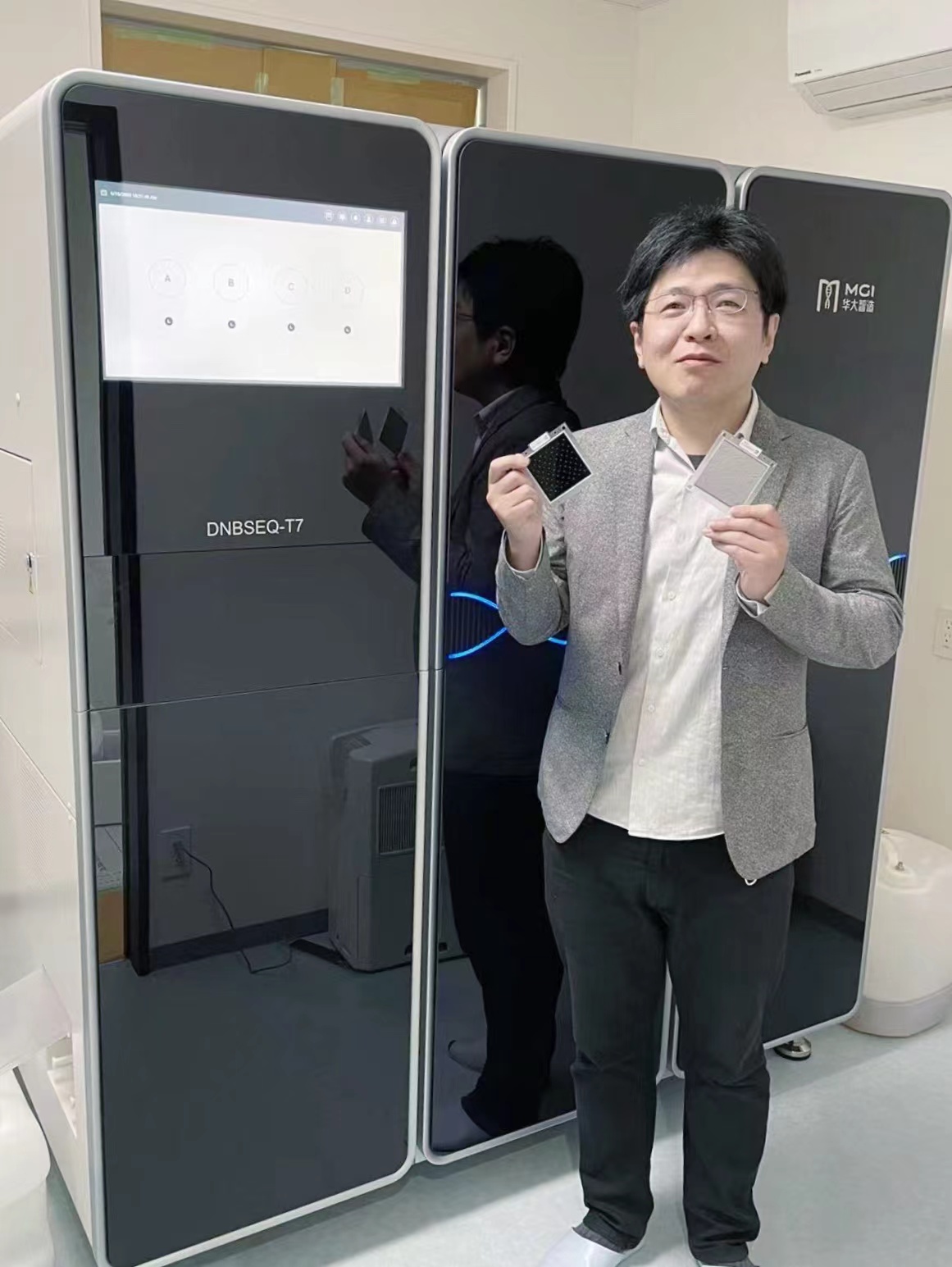 As a dentist, Mr. Taniguchi has been dedicated to the study and analysis of the microbiota in the mouth since 2014. Each person has a different oral microflora, which refers to microorganisms residing in the mouth. Mr. Taniguchi aims to provide the treatment and prevention of dental diseases according to each individual's bacterial flora to help patients keep their mouth and teeth healthy. To date, he had conducted more than 5,000 samples of oral flora 16s rRNA metagenomic analysis by next generation sequencing.
Beside the analysis of oral microbiome, Mr. Taniguchi has been involved in the analysis of bacterial flora in other body parts such as intestinal, skin, endometrium, as well as other samples such as fish, and soil. For instance, Mr. Taniguchi has been participating in a large-scale intestinal bacterial flora analysis project centered on the medical school, where several thousand samples were analyzed.
In August 2021, Mr. Taniguchi established an independent entity, 'Genome Lead', which aims to provide high-quality NGS service in the areas of microbiome analysis as well as WGS/WES and RNA-SEQ. 'Genome Lead' accepts samples from universities, hospitals, research institutes, and companies, to offer sequencing services.
Partnering with MGI
As a founder of 'Genome Lead', Mr. Taniguchi recognizes the complex needs of his customers, especially in high-throughput sequences, WES, and WGS, which were previously difficult to conduct due to high costs.
To overcome this challenge, Mr Taniguchi started using MGI platforms to provide faster and lower cost services to local customers.
Mr. Taniguchi said the reason for using MGI platforms are the benefits he can get from MGI platforms, which not only include cost-effective products but also high-quality after-sales services.
In addition to being cost-efficient, MGI's DNBSEQ-G400 sequencer* is also flexible to cater to different customer requests. For example, changing the flow cell type from FCL (4 lanes) to FCS (2 lanes) allows for different throughput. In addition, with the increased presence and recognition of DNBSEQTM in the Japanese market, the number of requests for DNBSEQTM designation is increasing.
Furthermore, with the introduction of DNBSEQ-T7* and automated equipment, efficient sequencing is possible with less hands-on time. Mr. Taniguchi believes that it is a great evolution to be able to complete a maximum of 6T in one day on DNBSEQ-T7*. Meanwhile, the four independent flowcell on DNBSEQ-T7* also brings great flexibility. He also believes that the automation equipment (MGISP-100, MGISP-960) has high accuracy and reproducibility rates.
Moving ahead with MGI for his customers
Now, Mr Taniguchi is proud to lead one of the best sequence labs in Japan with multiple genetic sequencing platforms. Mr. Taniguchi aims to provide delicate services that can respond to the varied and complex needs of his customers. He believes that it is very important to select the right partner to help him achieve his goals.
To him, MGI is one of the most important partners he has. He looks forward to a long-term partnership with MGI and the continued development of MGI products and contribution to the genome market.
About Taniguchi Dental Clinics
Established by Mr. Taniguchi in 2014, Taniguchi Dental Clinics is dedicated to the study and analysis of oral microbiota based on the high-throughput sequencing technology. People's health is closely related to oral microbes. The center aims to provide treatment and prevention of dental diseases according to each person's oral microflora and seek to understand link between oral microbiomes and human diseases based on the analysis of oral microbiome. The center provides sequencing services including microbial genome analysis for clinical medicine, hospitals and research institutions.
*Unless otherwise informed, StandardMPS and CoolMPS sequencing reagents, and sequencers for use with such reagents are not available in Germany, USA, Spain, UK, Hong Kong, Sweden, Belgium, Italy, Finland, Czech Republic, Switzerland, Portugal, Austria and Romania.