The COVID-19 pandemic is still testing the world in 2021. On January 26th, MGI delivered an automated and integrated nucleic acid testing laboratory (also known as MGI Container Lab) to Medical/Doktor.se, a private clinical group in Sweden.
Filip Lind, Business Area Manager at Medical/Doktor.se, said, "In addition to providing packages for COVID testing, the automated & integrated testing laboratory also offers a series of packages to detect other viruses, making it worthy of long-term investment."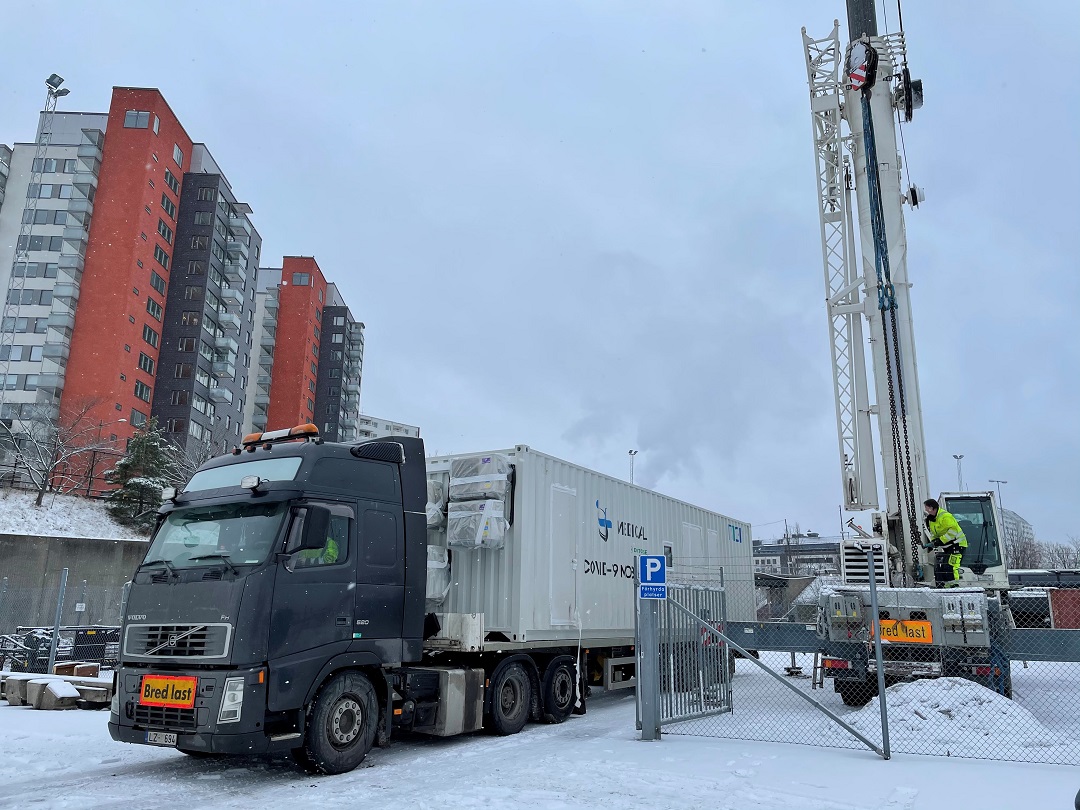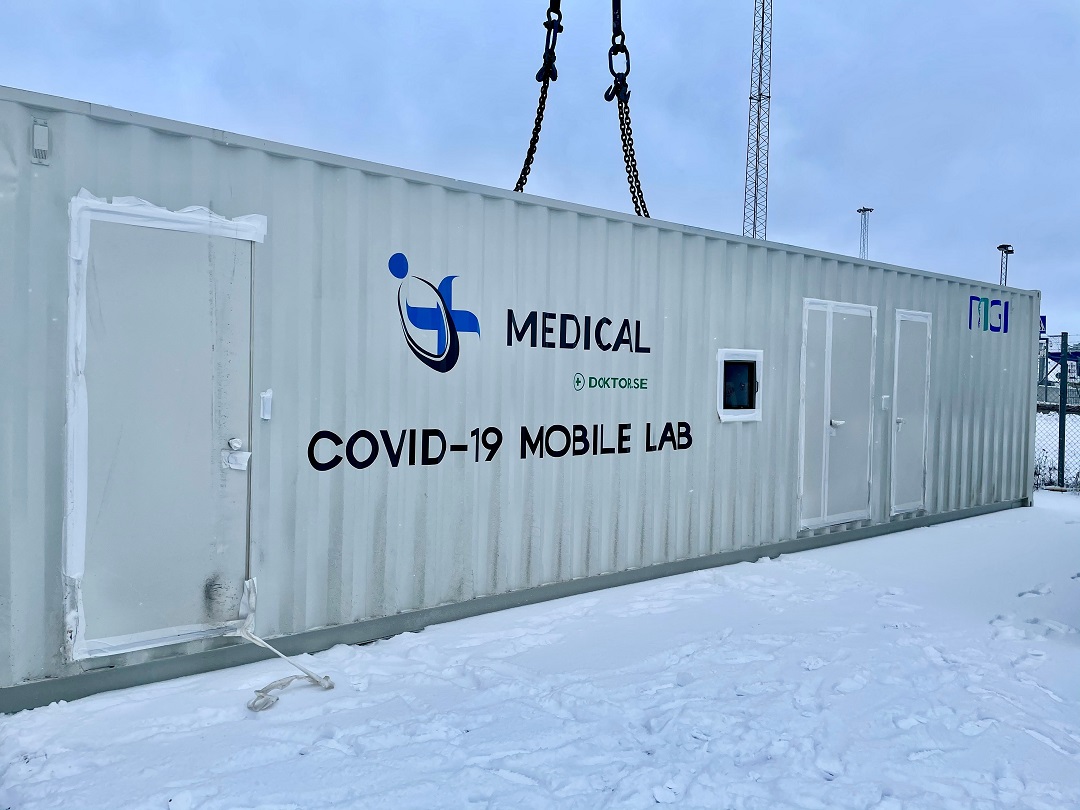 MGI Container Lab Arrives in Sweden
The Container Lab's negative pressure complies with the BSL 2+ standard. The laboratory consists of three main functional areas: reagent preparation room, sample preparation room, and testing room. It also features changing rooms (entry and exit), high-pressure disinfection equipment, air-conditioning, and electric control rooms. The structure is designed for one-way work flow with by-pass boxes and buffer rooms isolating each area to prevent aerosol contamination.
This lab is converted from a container module and can be easily transported via suitable vehicle. It can be quickly deployed to major stations, ports, community, and other locations as needed in case of emergency with significant testing capacity. These features greatly reduce the time needed for sample transportation and eliminates the need of the patients to travel to testing facilitating better control of the pandemic.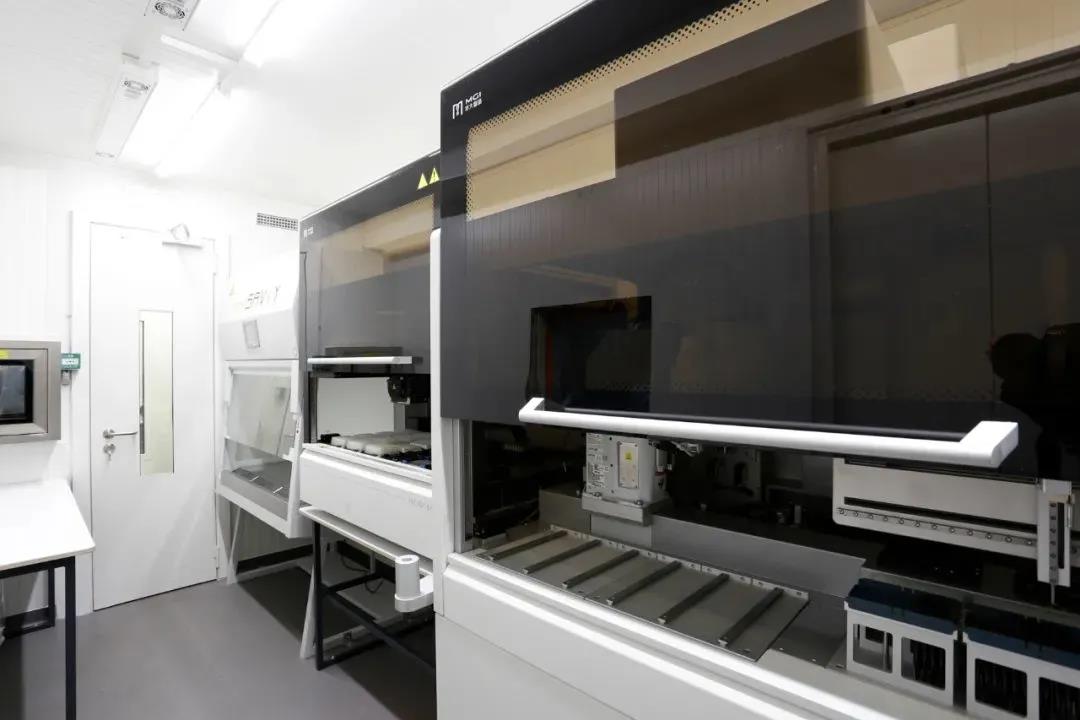 The automated & integrated COVID-19 testing laboratory is capable of processing 3,000 samples a day. The integrated package that comes with the lab is key to producing such high throughput. The package is composed of MGISTP-7000 automated sample transfer system, MGISP-960 automated nucleic acid extractor, and MGI ZLIMS laboratory information management system. The system offers automated barcode identification, entry, sample transfer, extracts nucleic acid, and real-time monitoring.
In the face of such an unprecedented public health emergency, MGI has also developed a series of innovative packages to respond to the pandemic, such as Fast Setup Modular Negative Pressure Laboratory(tent design) and Nucleic Acid Testing Vehicle Laboratorythat are highly flexible and particularly useful to response to sudden demand increase of COVID-19 testing.