MGI's proprietary DNBSEQTM sequencing platform* is proudly supporting the Latvian Biomedical Research and Study Centre (BMC)'s COVID-19 study using genome-sequencing to support Latvia's COVID-19 pandemic response and surveillance.
Initially approached by a Swiss vaccine company due to the well-renowned expertise in epidemiology BMC had started the study of the virus for vaccine development before COVID-19 became a global pandemic. Since the COVID infection cases have started soaring in the Baltic country, BMC quickly allocated the centre resources to focus on the research on this deadly virus to contribute to the COVID-19 response.
MGI Latvia, a subsidiary of MGI, supplied the instruments including DNBSEQ-G400 High-throughput Genetic Sequencer* and MGISP-960 High-throughput Automated Sample Preparation System and provides BMC with on-the-ground support in coordination with the Shenzhen Headquarters. MGI Latvia acts as a hub of research and development, production, logistics and specialized training for MGI's business development in Europe and other international regions. The 7,500m2 facility has a Global Product Application Demo Centre and a state-of-art Sequencing Centre.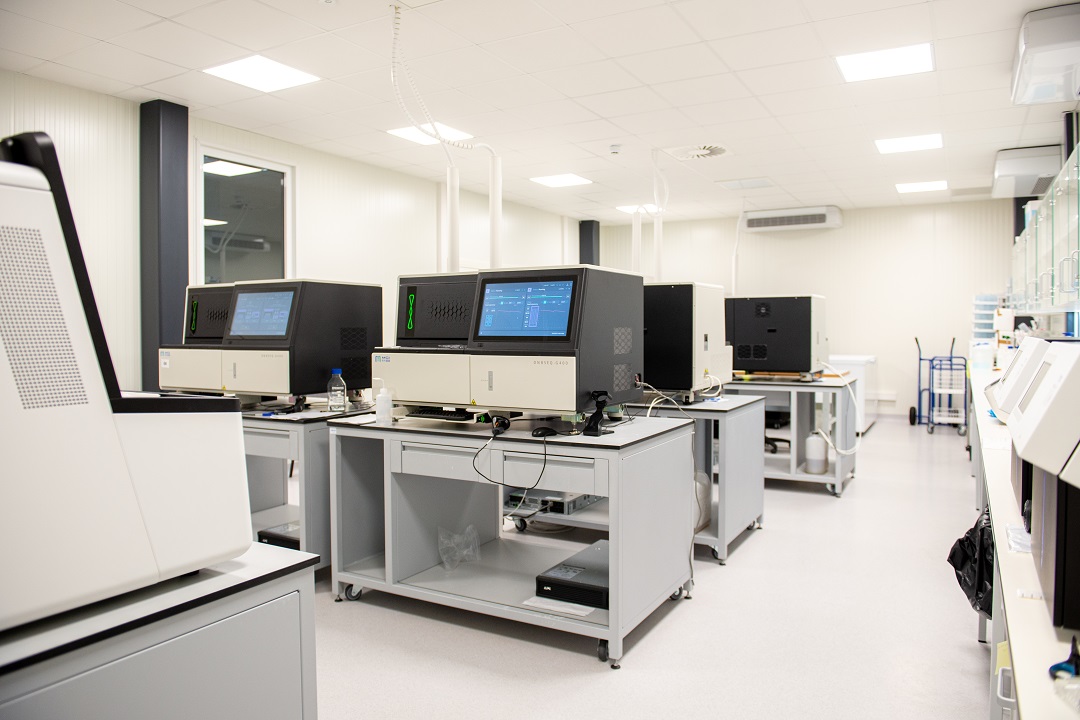 MGI Latvia Customer Experience Center
Professor Jānis Kloviņš, Head of the Scientific Council of BMC, said, "thanks to MGI Latvia's quick response and strong support we were able to sequence the virus faster and cheaper than abroad. This has now materialized in real results. In recent weeks, approximately 70% of all positive cases have been sequenced in Latvia. The study is still ongoing but the results to date are promising and very useful. It has significant implications to virus mutation tracking, contact tracing, pandemic control, infection treatment and vaccine development."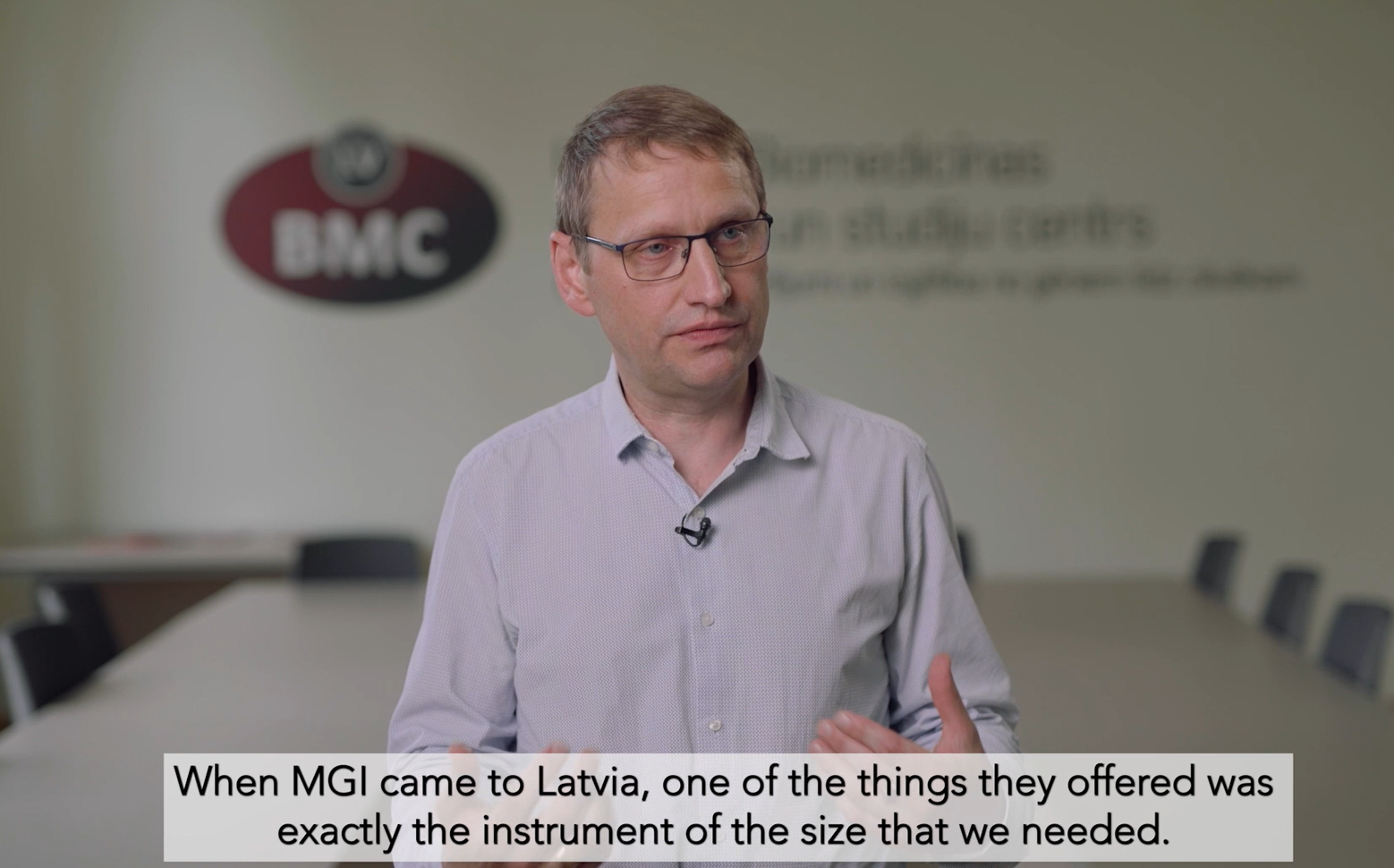 Professor Jānis Kloviņš, Head of the Scientific Council of BMC
DNBSEQ-G400* is a comprehensive and flexible production-scale sequencer that supports a range of applications in research, clinical use, forensics and agriculture. It can produce 18.75~1,080 Gb per run with multiple read length options. It takes 48 hours to sequence a PE100 run at full capacity, and less than three days to sequence PE150 at full capacity. Based on MGI's proprietary DNBSEQTM technology, DNBSEQ-G400 supports multi-sequencing modes with increased accuracy, decreased duplicates and reduced index hopping. The innovative optical and biochemical system also contributes to the fast and efficient completion of the entire sequencing process.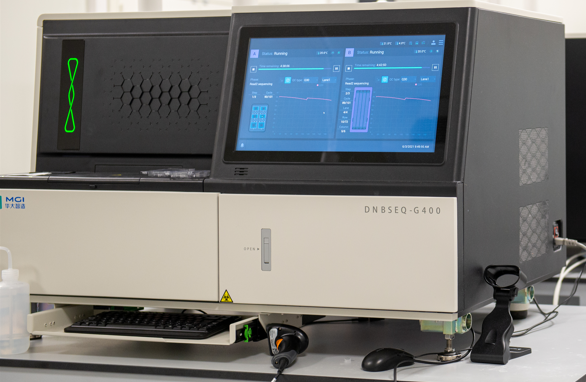 DNBSEQ-G400*
The sequencing data obtained in Latvia are one of the first available viral genome sequences in the international database from the Eastern European region. Studying COVID-19 virus samples allows the Latvian scientists to understand the novel coronavirus better and provide scientific guidance for the authority on how to control the spread more effectively. Professor Kloviņš explained the importance of mutation tracking in simple terms, "if you cannot understand how the virus got to a hospital - look at the sequence of the virus genome - we can possibly trace the origin of the virus, uncover where the infections come from and introduce the necessary preventive measures. And if in the future, for example, when we eradicate this virus but it suddenly makes a comeback, it will be clear where it really came from. It will then become a unique opportunity to find out all about it."
MGISP-960 is an automated workstation with a 96-channel pipettor head, used to extract nucleic acid, or the genetic material from the sample, and it can accommodate different sample batches to process 192 samples in 80 minutes or 32-96 samples in 55 minutes. MGISP-960 supports a wide range of library kits including WES, WGS and RNA. It is a highly-efficient and widely-used automated sample preparation system contributing to the current COVID-19 testing.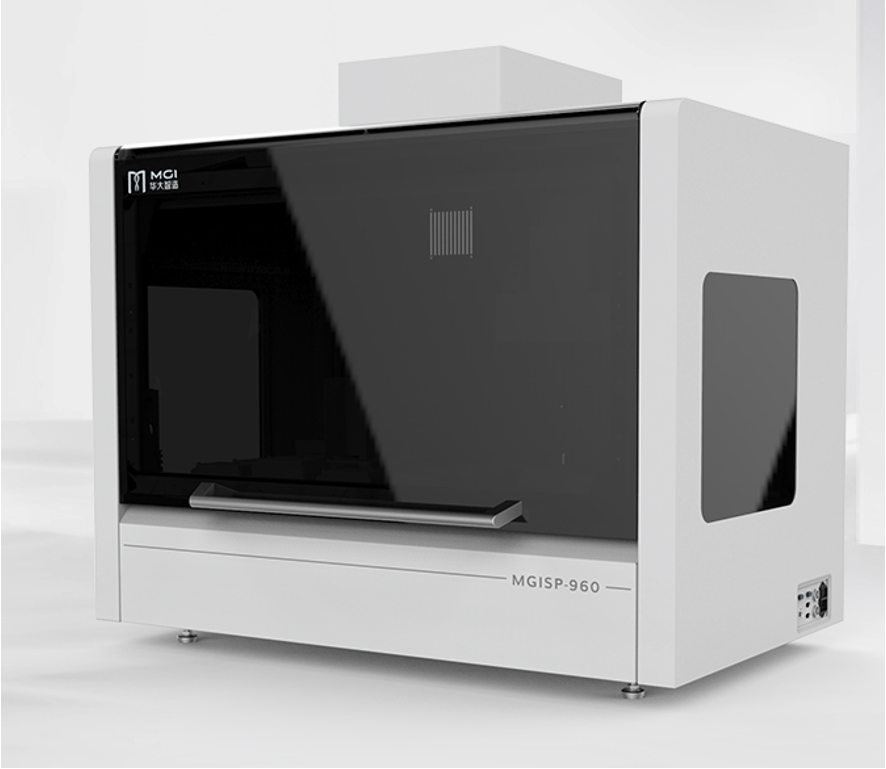 MGISP-960 High-throughput Automated Sample Preparation System
In addition to the analysis of virus isolates obtained from infected humans, the BMC is also looking into applying the technology into urban wastewater surveillance. Professor Kloviņš said, "BMC is also using the platform for the initiatives in other areas including children's cancer research, heart disease research, and microbiome research."
About BMC
Latvian Biomedical Research and Study Centre (BMC) is the leading scientific institute in molecular biology and biomedicine in Latvia. Since its establishment in 1993 it has evolved into a powerful scientific centre performing basic as well as applied research in three major directions: molecular medicine and disease mechanisms; cancer research; and structural biology, biotechnology and virology.
* Unless otherwise informed, all sequencers and sequencing reagents are not available in Germany, USA, Spain, UK, Hong Kong, Sweden and Belgium.