MGI's "2019 Sequencing Summit" was held in Beijing on December 21. At the summit, Beijing Gene+ Technology Co., Ltd. (hereinafter referred to as " Gene+") and Shenzhen MGI Co., Ltd. (Referred to as "MGI") held the DNBSEQ-T7 delivery and signing ceremony for strategic cooperation.
According to the cooperation content, Gene+ will introduce the DNBSEQ-T7 ultra-high-throughput sequencer produced by MGI in its Beijing Medical Laboratory. With the advantages of DNBSEQ-T7: fast, flexible and ultra-high-throughput, Gene+ will further consolidate and enhance its data analysis and data delivery capabilities, and provide support for technology service business.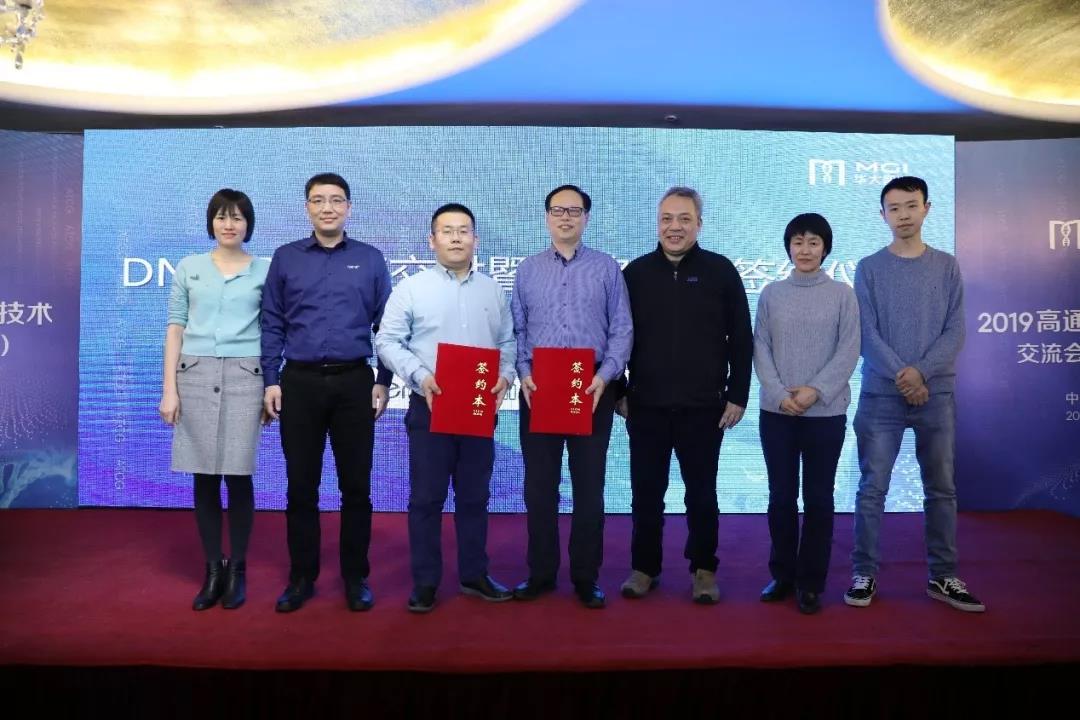 The two parties signed strategic cooperation agreement
Fast, stable and high-quality delivery experience
In recent years, Gene+ which is deepened in the field of oncology relying on clinical-grade delivery system and a strong tumor gene big data platform, is committed to providing fast, stable and high-quality delivery experience for scientific research customers. Up to now, Gene+ has accumulated big data of more than 130,000 real tumor samples and provided big data support for establishing mutation spectrum of different cancer species and tumor population research.
Based on this, Gene+ launched the "Jiyun" platform cloud information analysis tool, which has established a platform for clinicians, pharmaceutical companies and scientific research institutions that can provide services such as genetic data storage, sharing, analysis, and management. The delivery of DNBSEQ-T7 enables Gene+ to provide customers with leading oncology research and clinical translation services, while further ensuring efficient, accurate and timely delivery.
Promote the application of precision medical big data
As "the world's most powerful sequencer to date", DNBSEQ-T7 is equipped with industry-leading chips, fluids, biochemical and optical systems. Four chips can run independently at the same time with higher throughput and faster speed. In addition, its chip density increased by 20%, and a single chip can achieve Tb-level data output.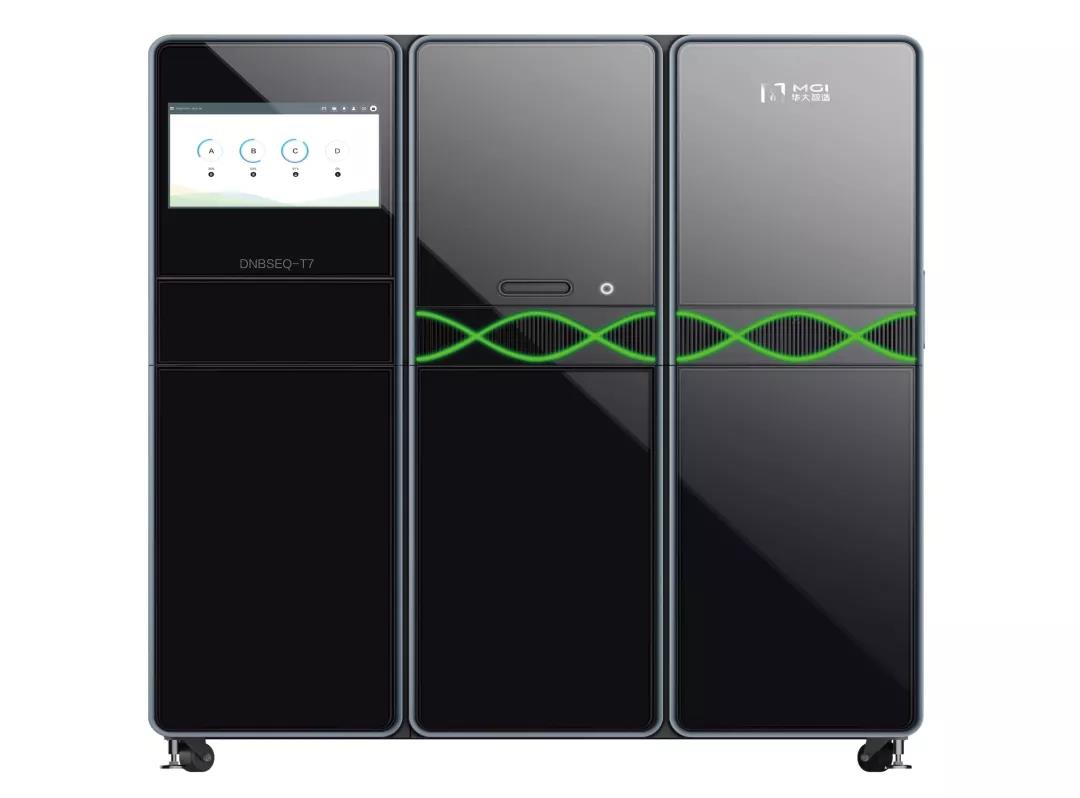 DNBSEQ-T7 sequencer
Jiang Hui, COO of MGI, said, "The rapid development of sequencing tool platform is expected to promote the application of precision medical big data in oncology and other fields. Analyze the respective advantages of services to further expand the scale of the industry and promote the complete clinical application of China's precision medicine and big data industry. "
Voice from user: DNBSEQ-T7 is stable and reliable
As the first delivery users of the DNBSEQ-T7 ultra-high-throughput sequencer, the founder of Wegene, Dr. Chen Gang also introduced the operation of the first DNBSEQ-T7 sequencers at the summit. The first DNBSEQ-T7 sequencers have been put into use.
In terms of operation, the stability of DNBSEQ-T7 is trustworthy, and with its extremely high sequencing throughput and excellent delivery time, it performs very well in conducting personal genome services and population genome research. Wegene has planned to sequence the entire genome on DNBSEQ-T7 platform to better promote the research of large population health and phenotypic genetics.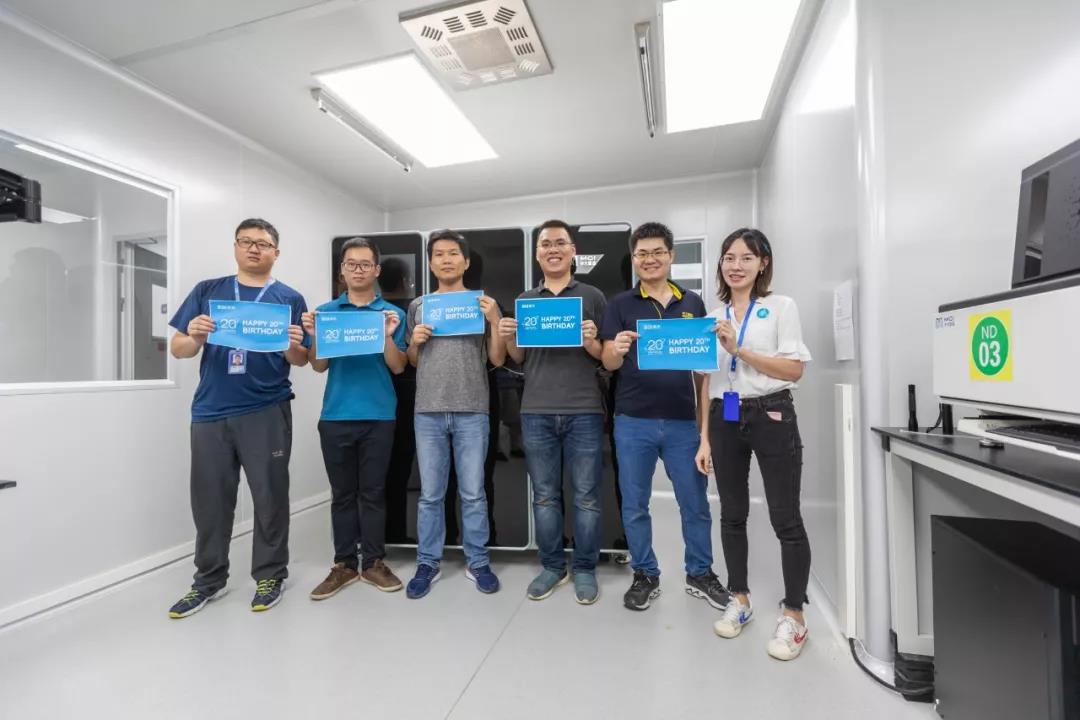 On September 9, 2019, the first DNBSEQ-T7 sequencer delivered to Wegene
More new products to redefine industry technology
In addition to the delivery of DNBSEQ-T7, the latest base recognition technology CoolMPS and MGISP series automated library building equipment released by MGI are also the focus of attention at this technical summit.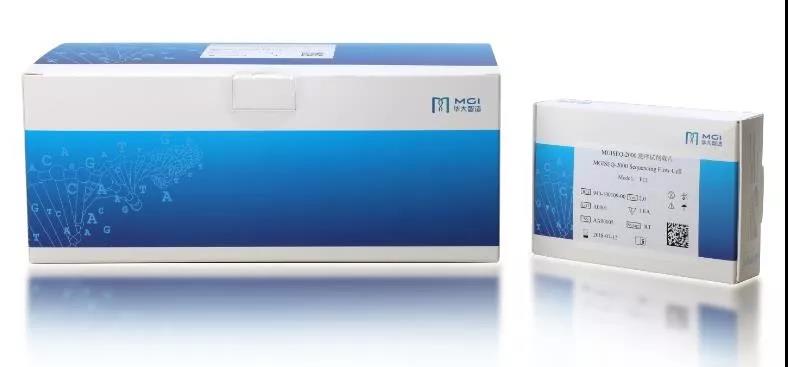 CoolMPS High Throughput Sequencing Reagent Kit
CoolMPS redefines base recognition technology by accurately identifying base information through the specific combination of antibodies and bases, thereby obtaining data with stronger signals and longer read lengths. It brings important changes to the sequencing industry. And the MGISP series, the automated library building system perfectly solves the problems of complicated steps and difficult operations in the process of library building in high-throughput sequencing, and realizes the automation of the entire sequencing process.