On March 4, 2020, the CCTV13 news channel's "Special Report on Epidemic Situation" reported in detail of Zhejiang Provincial People's Hospital for remote inspection and remote consultation through MGI's intelligent ultrasonic remote robot, achieving the two places' linkage and treating patients.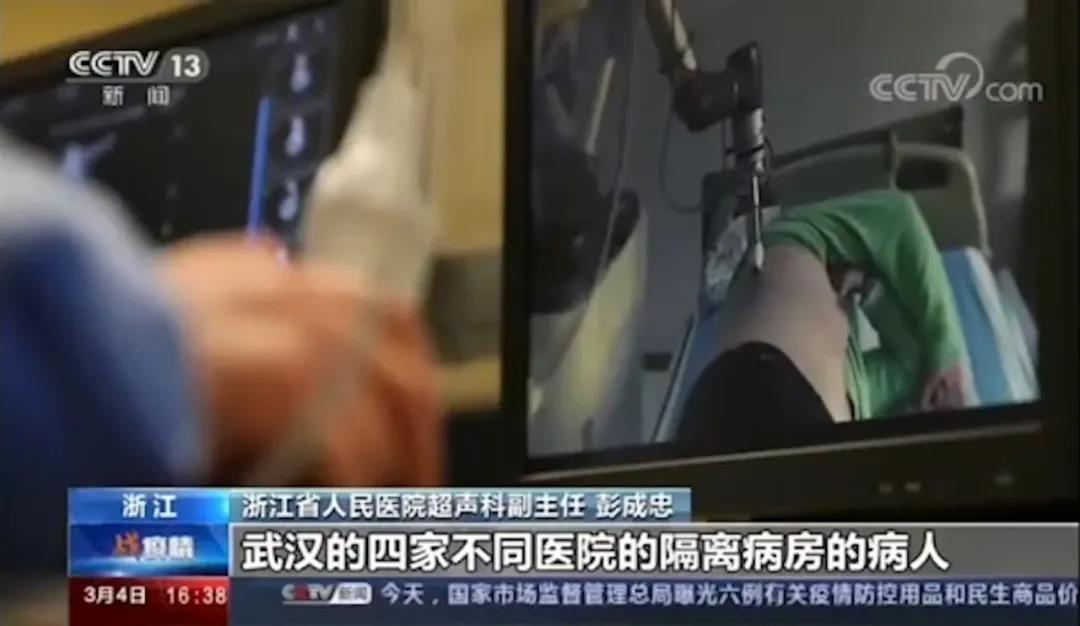 According to news reports, on March 2, in the intensive care unit of Wuhan University Zhongnan Hospital, which was hosted by the People's Hospital of Zhejiang Province, a newly diagnosed patient with new coronary pneumonia was faced with a number of basic diseases such as congenital heart disease and tuberculosis. Difficult condition and lack of resources. After understanding the situation, Zhejiang Provincial People's Hospital decided to use 5g technology to control the ultrasound robot far away in Wuhan through a remote control handle to examine patients.
Peng Chengzhong, deputy director of the Department of Ultrasound, Zhejiang People's Hospital, said: "With this system (MGI makes remote ultrasound robots), even if we are far away in Hangzhou, we can provide remote access to patients in isolated wards of 4 different hospitals in Wuhan, 700 kilometers away.
Huang Dongsheng, Secretary of the Party Committee of the People's Hospital of Zhejiang Province, further explained, "In the face of different conditions of patients, no matter their severity or complexity, we can always mobilize and initiate needs at any time to support hospitals and patients in other regions, while using our best Resources to treat particularly critical and critically ill patients. "
In this epidemic, in addition to assisting Zhejiang Province People's Hospital to complete remote inspection and remote consultation, MGI Remote Ultrasound Robotics has also assisted several hospitals such as Wuhan Huangpi Fangcai Hospital and Lei Shenshan Hospital to remotely diagnose patients with new coronary pneumonia.
MGI Remote Ultrasound Diagnostic System MGIUS-R3
MGI's self-developed remote ultrasonic robot, MGIUS-R3, uses the fusion of cutting-edge technologies such as robotics, real-time remote control and high-resolution ultrasound imaging to break the time and space limitations of traditional ultrasonic diagnostic methods. It connected through a communication network with a millisecond delay response. The doctor's side remotely controls the robotic arm and ultrasound equipment of the patient's side for real-time operation and scanning, and the image is sent back to the doctor's side for diagnosis in real time. Provide multiple security guarantees to prevent the risk of infection and epidemic spread of medical staff and protect the safety of patients.
In addition to assisting in the prevention and control of the coronavirus pneumonia epidemic, MGI's remote ultrasonic robot has previously helped remote areas to solve the problem of insufficient medical resources and launched a number of scientific research cooperation projects. A total of thousands of tests have been conducted, which effectively solved the problem of lack of professional ultrasound doctors and the need for experts to work in remote areas. It also co-constructed a remote ultrasound consultation center with 301 Hainan Hospital to provide remote services for local military and civilians in Sansha Island.