MGI, a subsidiary of BGI Group, launched MegaBOLT Somatic at recently concluded Cloud Technology Alliance Conference 2018, held during ICG-13. MegaBOLT Somatic is an extended application for tumor mutation detection, based on the MegaBOLT bioinformatics accelerator released in May this year.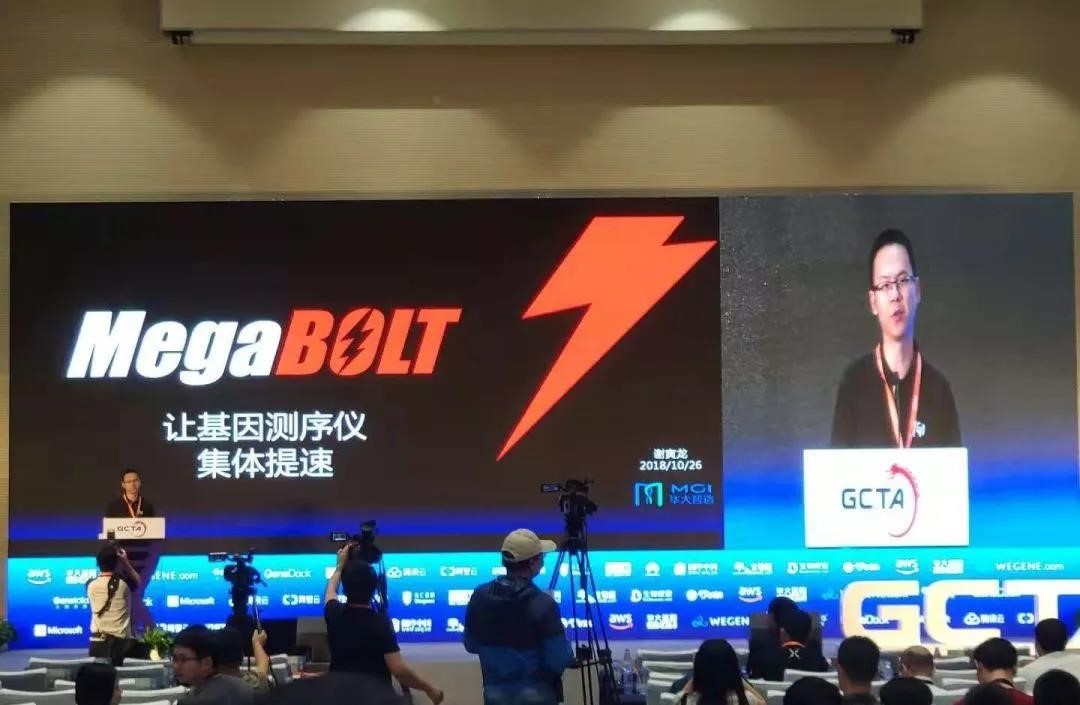 Dr. Xie Yinlong introduced MegaBOLT products in Cloud Technology Alliance Conference 2018 on October 26, held during ICG-13.
MegaBOLT Somatic dramatically cuts the time needed for tumor analysis, down to 6.5 hours for WGS and 0.9 hours for WES. The cost reduction and the speed increase of MegaBOLT Somatic will provide alternatives for tumor gene sequencing analysis to benefit patients and researchers.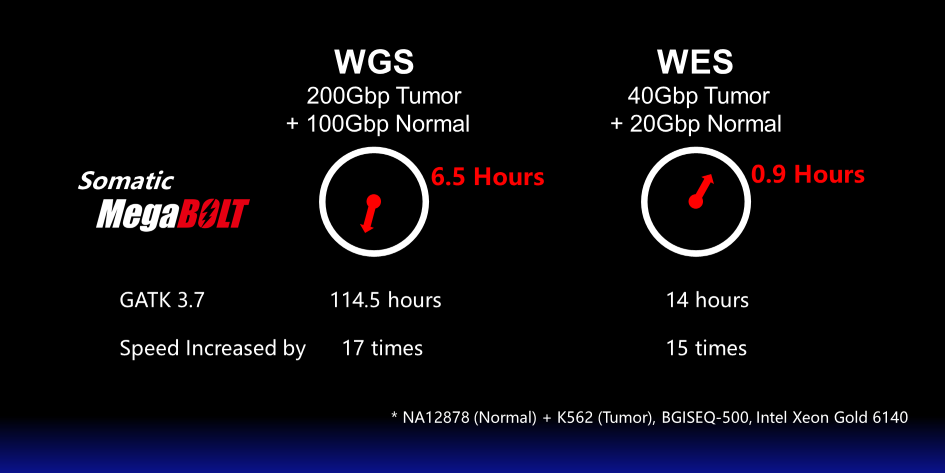 In addition, combined with cloud computing technology, MegaBOLT is also launched on the BGI online cloud platform to provide a more flexible and efficient solution for genetic data analysis that meets all aspects of user needs.
Released in May, MegaBOLT bioinformatics accelerator adopts heterogeneous computing system of CPU and FPGA to accommodate high-speed sequence analysis.
Learn more about MegaBOLT products here:
http://mgitech666.mikecrm.com/6MDsvul