MGI held a "2019 Sequencing Technology and Application Summit" in Beijing June 21-23. More than 200 experts and scholars from domestic and foreign industries in the field of gene sequencing participated in the conference, sharing sequencing technology and applying the latest developments, exploring genetic industry standards and data specifications, building a new ecosystem of industry, and conducting a series of academic exchanges and technical training.
At the main forum event on June 21, Dr. Jiang Hui, chief operating officer of MGI, released the "MGI Techdocs: White Paper 2019" globally, highlighting industry innovations in high-throughput gene sequencing. The path of realizing technology with lower cost, faster speed and higher accuracy represents the "digitalization of life" blueprint towards a genome for all.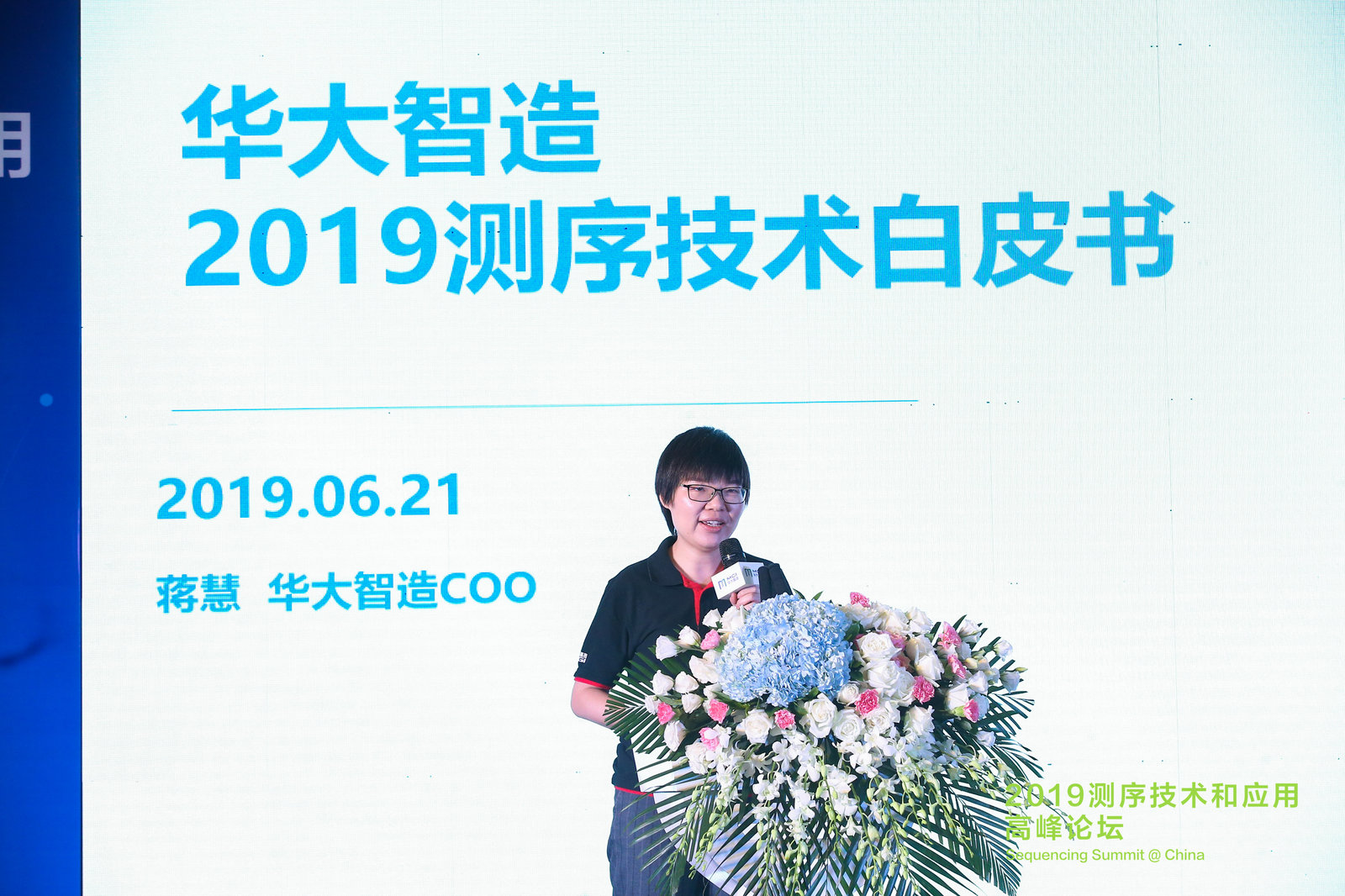 Dr. Jiang reviewed the rapid development of sequencing technology over 20 years. The application scenarios of high-throughput sequencing have spread from medical treatment to health, environment, agriculture and other fields. The prospects are broad, but they also face many challenges. She introduced BGI Group as the world's leading organization in the frontier of life sciences. Based on the cutting-edge scientific research and innovation capabilities of BGI, MGI will continue to invest strategically in gene sequencing equipment and cutting-edge technology to accelerate breakthroughs for the genetic sequencing industry and bring positive exploration and change.
Insiders pointed out that the release of the white paper on sequencing technology shows that MGI is a leading company in the life science and technology instrument industry, and it also provides a leading path for Chinese enterprises to follow the trend of planning and calibration in the field of gene sequencing technology. The paper can help promote the high-quality development of the entire bio-gene sequencing industry and enhance its technical strength, and it will play an important role in promoting the development of China's genetic industry.
The white paper details the gene sequencing technology that MGI has developed with its completely independent intellectual property rights. The technology includes DNBSEQ?, which has the unique advantages of high accuracy, low repeat rate and low index hopping. Compared with traditional PCR sequencing methods, the unique DNA Nanoballs technology always uses the original DNA as a template to "copy" and avoid the accumulation of amplification errors. Combined with the high signal density of patterned array slides, the accuracy of detection is greatly improved to achieve the most efficient and accurate large-scale parallel sequencing. In response to the shortcomings of short-read sequencing in the industry, MGI has developed a new generation of long- fragment read technology called stLFR (single tube long fragment reads) to achieve structural variation detection that cannot be achieved by conventional means, greatly reducing the complexity and cost of constructing long-read length libraries.
Based on its proprietary sequencing technologies DNBSEQ? and stLFR, MGI has just released its definition of the "HD" genome -- the "676" Quality Genome standard -- on June 15th, opening the "Full HD" era of genome sequencing. De novo assembly of diploid genomic data based on the "676" standard, bringing genome sequencing into the "Full HD" era, represents a landmark breakthrough for more comprehensive and accurate access to genetic information, and it will also greatly promote development of personalized medicine.
This technical white paper also introduces MGI's bioinformatics accelerator, MegaBOLT, its full process equipment system, automation solutions, fast and efficient data processing and analysis capabilities, highlighting its technical strength in both hardware and software.
Focusing on the topics of "high-throughput frontline research progress," "high-throughput animal and plant genomics application progress," and "high-throughput microbial genomics application progress," more than 10 academic exchanges and interactions with domestic and foreign experts and scholars were held at the Technology and Application Summit. In addition, the forum also invited experts, scholars and corporate guests to conduct in-depth discussions on topics such as "genome sequencing – tools and applications" and "application transformation and development models of sequencing technology in the next decade."