Installation of an MGISEQ-2000 genetic sequencer in Thailand's Medical Genetics Center (MGC) is complete, and the center is now running WES and WGS on MGI's high-throughput sequencing platform.
MGC provides a variety of laboratory services and counselling in the field of genetics, ranging from abnormality detection in chromosomes down to the DNA level. MGC's services include chromosome analysis from blood, amniotic fluid and CVS, NIPS (Non-Invasive Prenatal Screening by NGS), aneuploidy test by NGS, and PGT-A/PGT-M/PGT-SR in embryos.
Dr. Verayuth Praphanphoj is the founder of MGC and runs the center with a team of medical professional and scientists.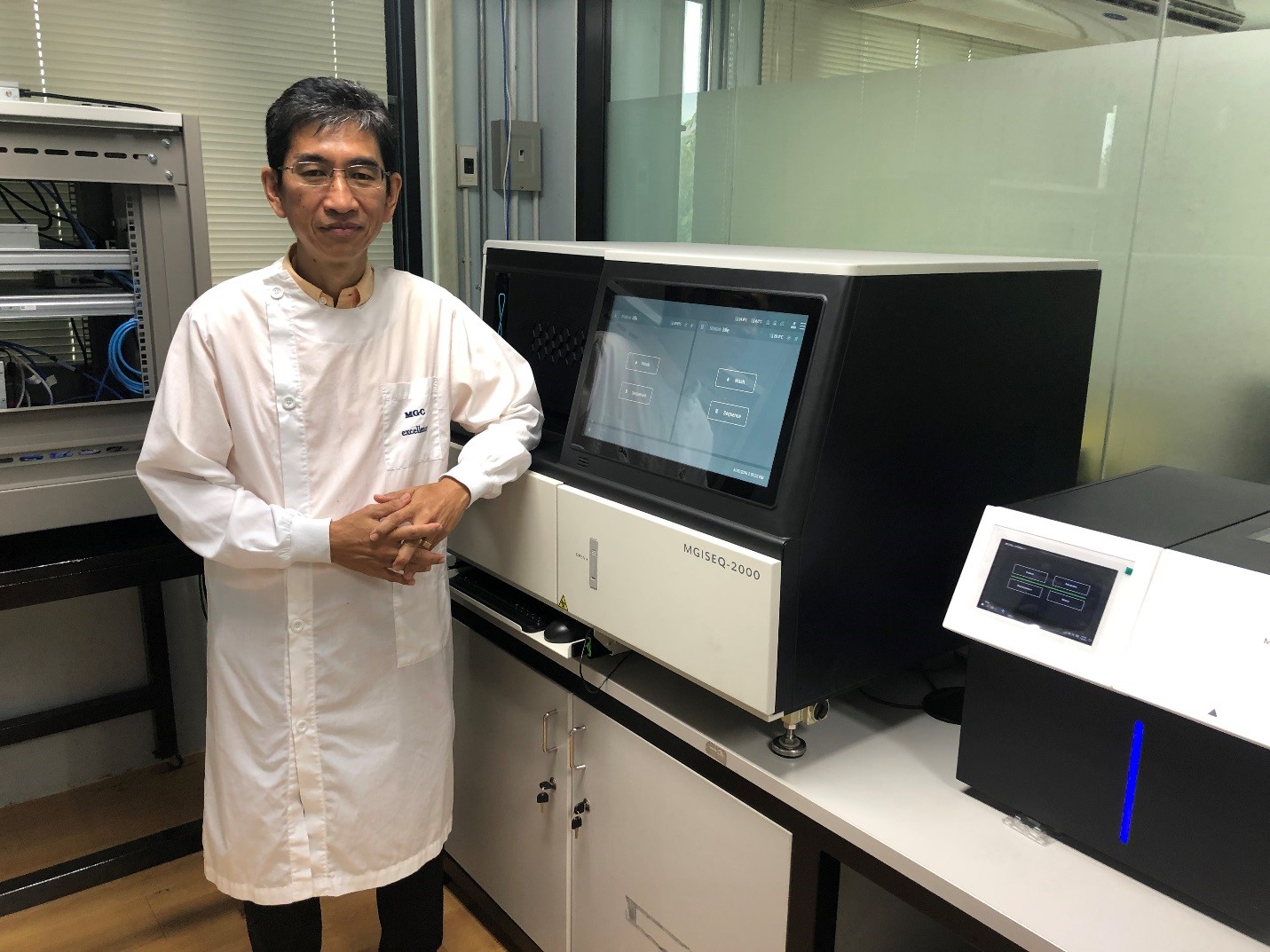 Dr. Verayuth Praphanphoj (above) with new MGISEQ-2000 instrument in MCG, Thailand
Using the latest technology such as Next Generation Sequencing, the MGC has made many advances in terms of detecting abnormalities on a molecular level, leading to a clearer and more accurate result than traditional analysis.
Improving capabilities in detecting genetic disorders with the new MGI instrument will help patients and their families, and ultimately reduce the burden of disease and improve quality of life, Dr. Praphanphoj said.