Recently, the 2019 China Mobile Global Partner Conference Forum on Government and Enterprise was successfully held in Guangzhou. The theme of this forum is "Creating a 5G Ecology and Bringing a Wonderful Future". BGI Group Executive Director, Chief Operating Officer Lu Jun and BGI Group Executive Director and MGI CEO Mu Feng were invited to attend the seminar to discuss smart healthcare with the industry.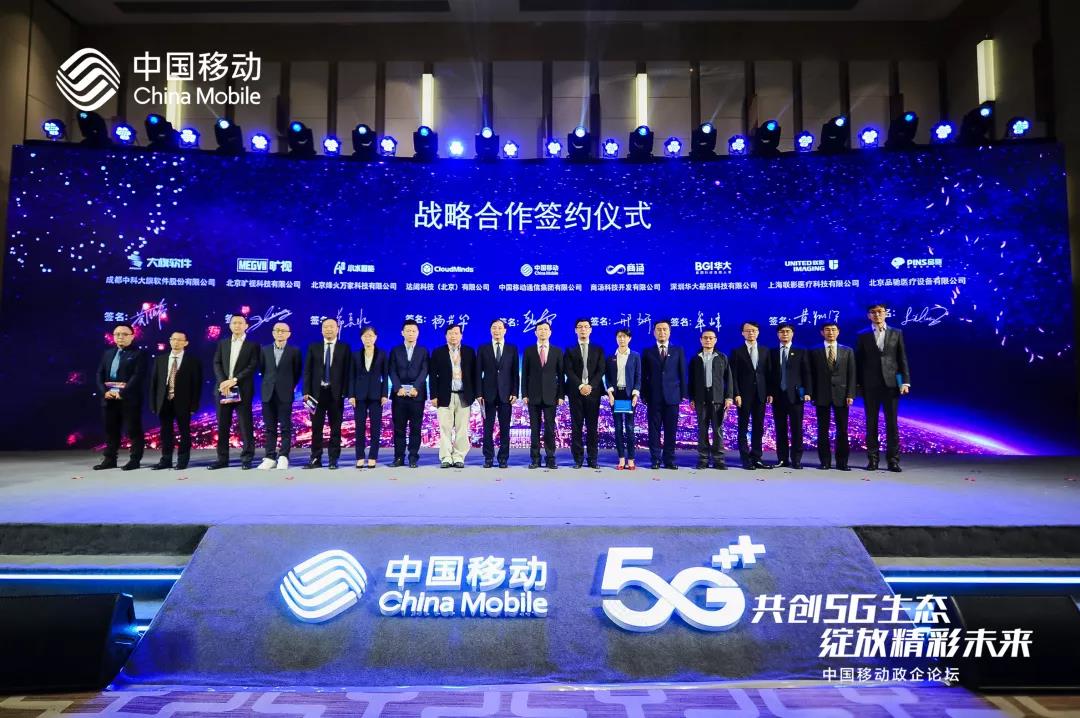 At this forum, BGI Group Executive Director and MGI CEO Mu Feng signed a strategic cooperation framework agreement with China Mobile Group on behalf of BGI Group to jointly promote the development of 5G medical terminal industry. Then, China Mobile Group also grandly released the "5G Medical Innovation Application System" and launched "5G Medical Device Standardization Module Cooperation" with more than ten partners including MGI.
Directly hit the soring spots of the medical industry to successfully verify 5G application scenarios
It is noteworthy that the event also held a wonderful sub-forum, and many industry experts shared their innovation and experience in the Internet medical industry.
In the mobile government-enterprise sub-forum, Liu Liang, deputy director of the BGI Group's domestic regional planning and development center and CEO of the BGI Science and Technology Innovation Center, pointed out that there are many soring spots in the medical resources of the primary medical institutions, such as "hard" facilities. There are problems such as the lack of soft talents. Taking ultrasound as an example, there are more than 120,000 registered physicians, and there are at least 150,000 gaps.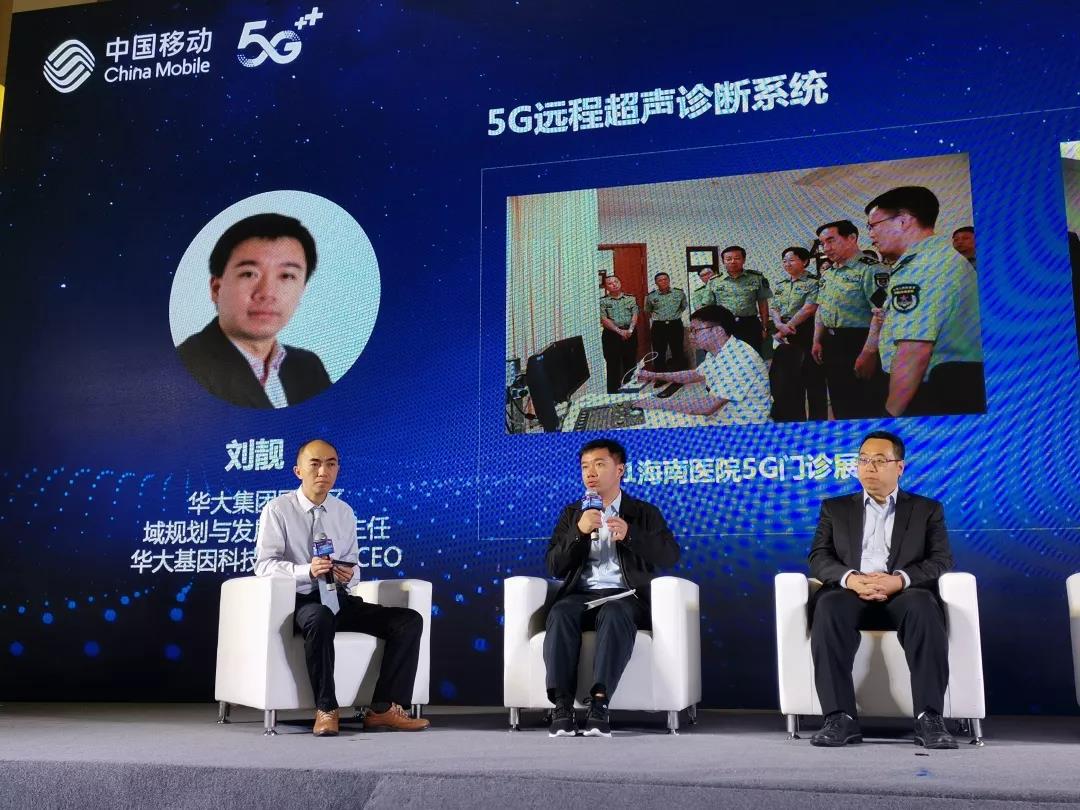 Liu Liang (middle), Deputy Director of the BGI Group's Domestic Regional Planning and Development Center and CEO of BGI Technology Innovation Center?
With the emergence of innovative technologies such as 5G, big data, artificial intelligence, etc., the soring spots of these industries will be gradually solved. Liu Liang said: "These new technologies will promote the industry to form new methods and methods for 5G remote ultrasound and real-time consultation. On the other hand, it will promote innovation in the entire medical service model, reduce costs, improve quality, improve patient experience, and redefine traditional medical service systems."
In order to further explain the application status of 5G, China Mobile has released the "5G Application Scenario White Paper" to showcase 100 5G application scenarios and 100 practical cases in 14 key industries.
For example, MGI and 301 Hainan Hospital, China Mobile's 5G remote ultrasound clinic is based on the latest 5G signal transmission technology, using remote ultrasound robots to provide a platform equivalent to the ultrasound treatment services of the rear hospital for remote areas or areas with limited medical resources.
The 5G remote ultrasound clinic system is provided with a doctor end and a patient end, wherein the robot arm device on the patient side can simulate a doctor holding a conventional ultrasound probe, and the doctor on the doctor side remotely scans the patient through a virtual joystick and utilizes 5G transmission technology. Take pictures and make a diagnosis. During the inspection process, the video voice communication at both ends is like an examination room. The application of this technology can effectively solve the problem of lack of ultrasound doctors in remote units, so that the wounded and sick can get ultrasound treatment in time.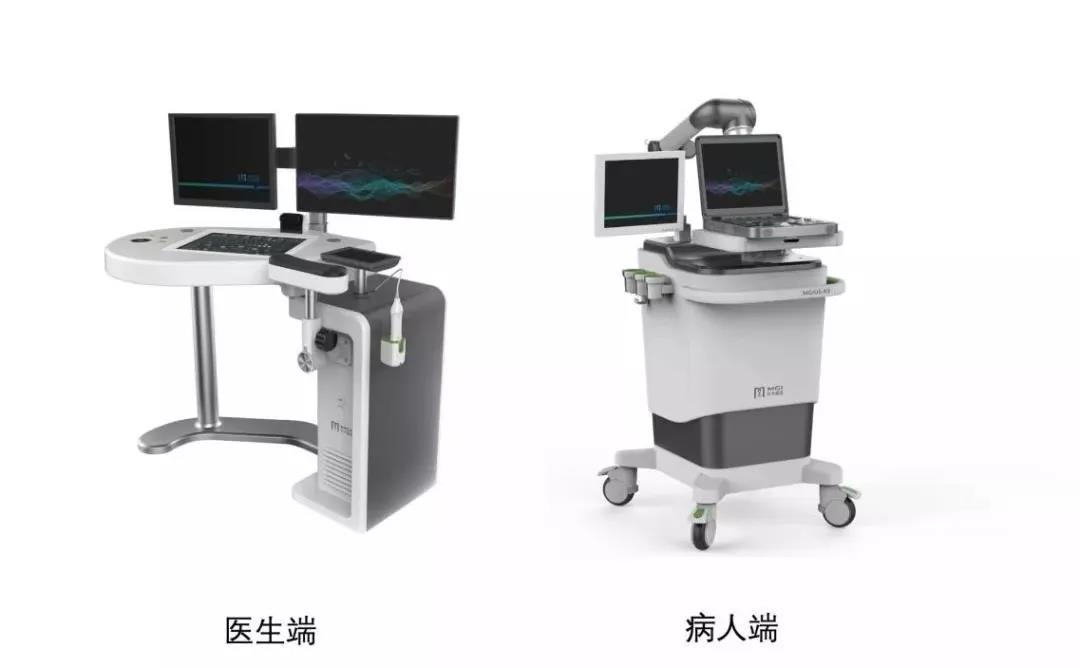 Deepen "Internet Medical" cooperation to create innovative demonstrations in 5G+ smart healthcare
For many application scenarios, BGI Group's MGI will make full use of China Mobile 5G network's large bandwidth, low latency, massive connectivity and other technical features to fully utilize its technology research and development and transformation capabilities in smart medical device research and development, through intelligent ultrasound, gene sequencing, digital medical applications and services such as health and livelihood, to jointly create telemedicine and remote testing solutions for remote ultrasound imaging, genetic testing, etc., to provide quality services to hospitals and other industries, and to promote the further subsidence of classified medical treatment and quality medical resources. Thus to together promote Internet + medical development.
In addition, in the field of medical big data and artificial intelligence, MGI will also use its advantages in gene sequencing and intelligent image recognition to jointly explore and analyze gene big data and image big data. Conduct key common technology research in the fields of clinical decision support, precision medicine, etc., and market demand for medical big data and artificial intelligence in order to achieve more innovative business models and promote end-to-end data privacy protection and secure sharing and customized services and multi-scene applications and transformations, while exploring the innovative application of blockchain in the field of life and health.