SHENZHEN, China (November 2, 2018), BGI and the Oswaldo Cruz Foundation (Fiocruz) inked an agreement to further their collaboration on scientific research in public health based on MGI sequencing platforms. The new agreement paves the way for the entry of MGI sequencing platforms in South America.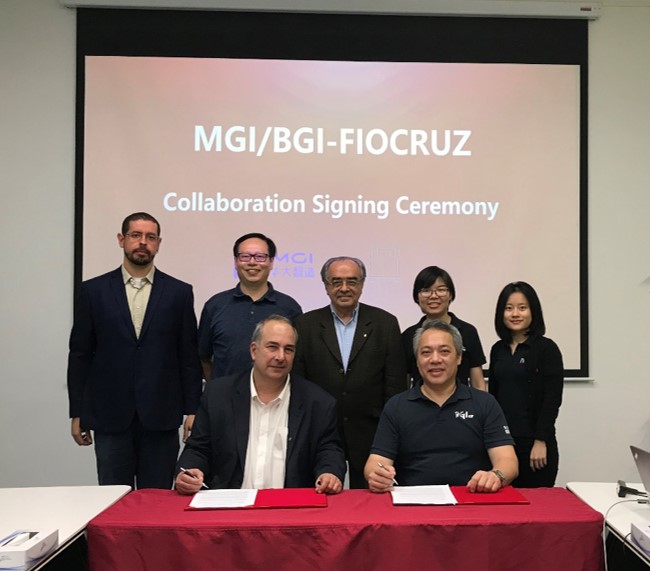 Marco Aurelio Krieger, vice president of Fiocruz, and Duncan Yu, executive vice president of BGI Group and president of MGI, attended the meeting and signed the agreement.
According to the agreement, the two parties will cooperate in scientific research activities and educational exchange, including establishing sequencing lab and teams to develop molecular tests and applications for public health.
Earlier this year, BGI signed a Memorandum of Understanding with Fiocruz for research focusing on the prevention and control of infectious diseases in China and Brazil, in cooperation with Shenzhen Third People's Hospital, Chinese Academy of Sciences (CAS) Key Laboratory of Pathogenic Microbiology and Immunology and other partners. After months of further exchange, the signing of today's agreement between BGI and Fiocruz marks solid progress into actionable next steps based on MGI's proprietary sequencing platforms.
Following the signing, the Fiocruz delegation visited MGI operation site in Shenzhen and toured China National Genebank to meet Dr Wang Jian, the chairman of BGI. Marco Aurelio Krieger praised MGI for its commitment to continually developing higher-throughput, lower-cost sequencing platforms with innovative technologies. Duncan Yu explained that MGI is dedicated to making sequencing technology available and affordable to empower faster breakthroughs in research, in order to benefit the health of local populations.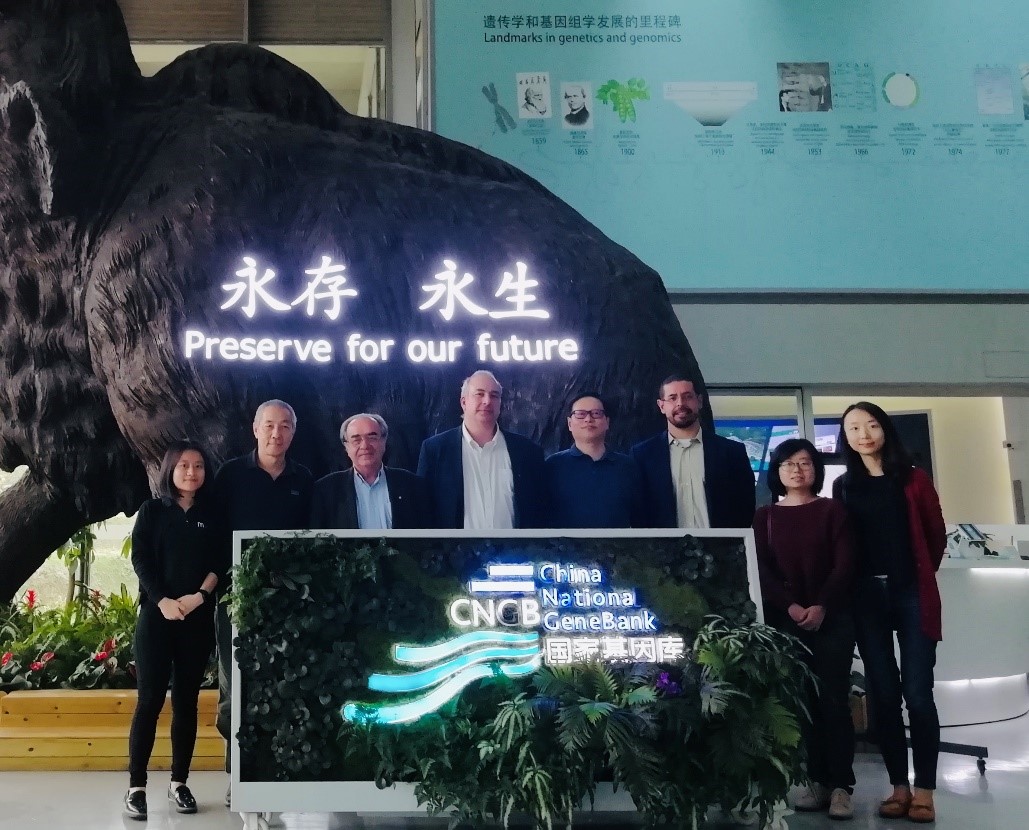 About the Oswaldo Cruz Foundation (Fiocruz)
The Oswaldo Cruz Foundation (Fiocruz) is the largest public health institution in Brazil for research, education, healthcare, development and pharmaceutical drugs production. As a long-term participant of the WHO, its affiliated hospitals undertook the infection prevention, control of epidemic, pathogen isolation, vaccine development and related R&D functions in infectious diseases in Brazil, and plays a decisive role in, public policy, medicine, disease control and R&D of new technologies in health industry.
About MGI
MGI Tech Co., Ltd. (MGI), a subsidiary of BGI Group, is committed to enabling effective and affordable healthcare solutions for all. Based on its proprietary technology, MGI produces sequencing devices, equipment, consumables and reagents to support life science research, medicine and healthcare. MGI's multi-omics platforms include genetic sequencing, mass spectrometry and medical imaging. Providing real-time, comprehensive, life-long solutions, its mission is to develop and promote advanced life science tools for future healthcare.